Haiti reeling after massive earthquake
by
| 16 Aug 2021
Image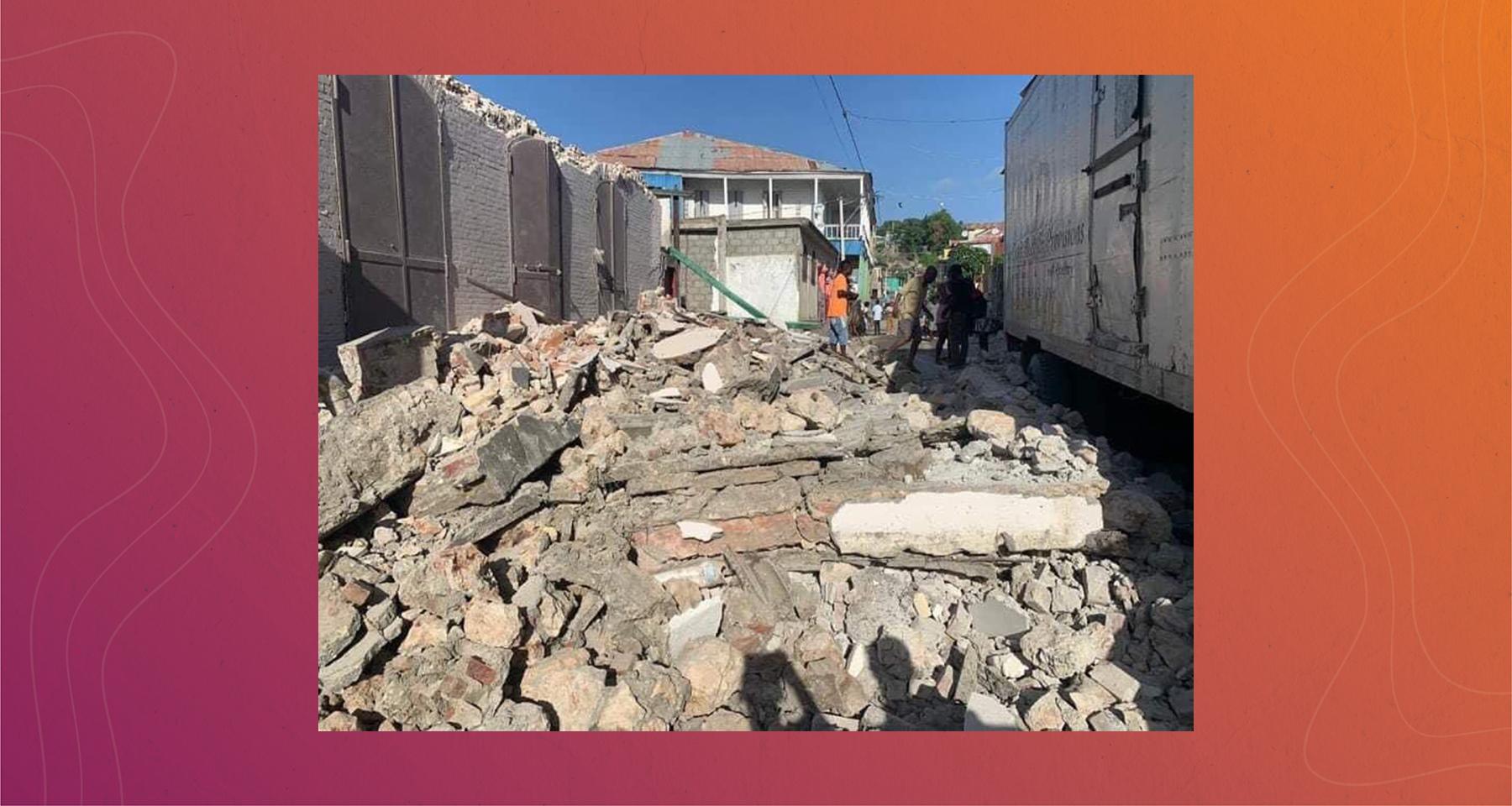 A 7.2-magnitude earthquake shook Haiti on the morning of 14 August, causing substantial destruction. So far, over 1,400 people are confirmed dead, though the actual number from the quake and aftershocks is still not completely clear. 
The quake hit Haiti's Tiburon Peninsula, which encompasses much of the country's southern coast and was still recovering from Hurricane Matthew in 2016. Tropical Depression Grace is expected to reach Haiti on Monday and early Tuesday, exacerbating the crisis with large amounts of rain that could cause landslides and contaminated water. Medical personnel are rushing to get to the affected areas before the storm makes transportation difficult. 
The Church of the Nazarene has four districts in the area near the epicenter, two of which are known to have sustained significant damage and one that has not been able to make a report. At least four churches were destroyed in a southern district, and one pastor has lost his house. One district superintendent says that the quake killed one church member, and the areas of Les Cayes, Leprete, Pestel, and Jeremie were hit especially hard. 
It will likely take several days to get a full picture, but one district is already reporting a great need for shelter. District leaders hope to use churches as shelters for neighbors who have nowhere to go but will need to make repairs to do so. Nazarene Compassionate Ministries, local Nazarene churches, and partner organizations are preparing to mobilize as soon as the initial assessment of need is clearer. 
How You Can Help
Pray
Please pray for those facing the devastation left by the earthquake, especially those who have lost loved ones and homes. Pray for those who are experiencing trauma after the major earthquake 11 years ago. Pray for the swift and safe delivery of supplies, including shelters, food, and medicine. Pray for those who are most vulnerable, including senior adults, individuals with disabilities, and people living in poverty. Pray for church leaders and churches responding to the needs around them. To send a prayer or note of encouragement, go to ncm.org/pray.
Give
Churches and individuals around the world can provide support through the Haiti Earthquake 2021 Fund. Donations will be used for immediate needs, including shelter, clean water, food, and medical supplies, as well as long-term needs in the months and years ahead. 
To send donations by mail:
In the U.S., make checks payable to "General Treasurer" and send them to: 
Global Treasury Services
Church of the Nazarene
P.O. Box 843116
Kansas City, MO 64184-3116

Be sure to put 136361 in the Memo area.
In Canada, make checks payable to "Church of the Nazarene Canada" and send them to:
Church of the Nazarene Canada
3657 Ponytrail Drive, Mississauga, ON | L4X 1W5

Be sure to put 136361 in the Memo area.
For any other country, give through your local church or district, designating your gift to Global Relief - Haiti Earthquake 2021.