California ministry receives immigration accreditation
by | 02 Jul 2015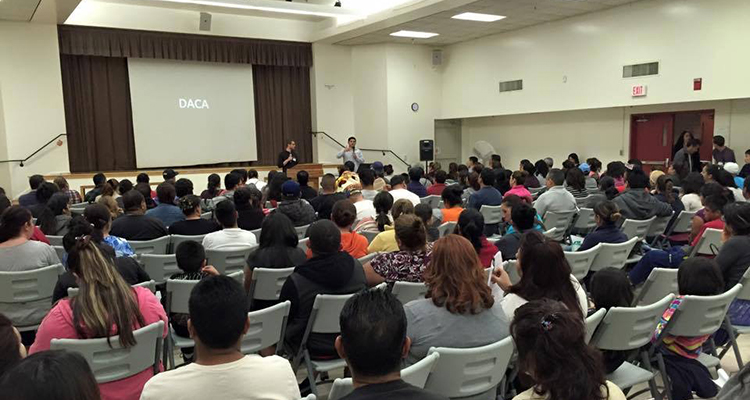 The Immigration Resource Center of San Gabriel Valley, an extension of Mountainside Communion Church of the Nazarene and community partners, announced it received federal recognition by the Board of Immigration Appeals (BIA) June 12 to be an authorized site for immigration legal services.
By law, only licensed attorneys and BIA-accredited representatives can provide any form of immigration legal advice. The BIA recognizes nonprofit organizations (such as churches) and accredits individuals trained in immigration law to provide immigration legal services. BIA-recognized nonprofit organizations are authorized to conduct immigration legal work only if they provide low-cost services and serve under-resourced families and individuals. The center is the only active BIA-recognized site in the San Gabriel Valley region of Los Angeles County, California.
Immigration Resource Center Director Scott Haskins also received BIA accreditation. The center plans to add four more volunteer-accredited representatives by the end of 2015.
The center is the fruit of many years of partnership between Spanish- and English-speaking congregations and civic and community leaders in the Monrovia, California, area. After several years of development, it officially launched in October 2014. Since then, the center has helped lead seven educational community forums to spread accurate information about the executive actions U.S. President Obama announce in November, as well as two application workshops that assisted many people in applying for Deferred Action for Childhood Arrivals. The center started providing in-office consultations and services in January under the legal supervision of an attorney on the center's advisory board as a temporary measure until it received BIA recognition this June. 
--NCN News submissions via Immigration Resource Center
Stories to share? Send an email to news@nazarene.org.