Africa Region appoints two new FSCs
by
| 19 Feb 2021
Image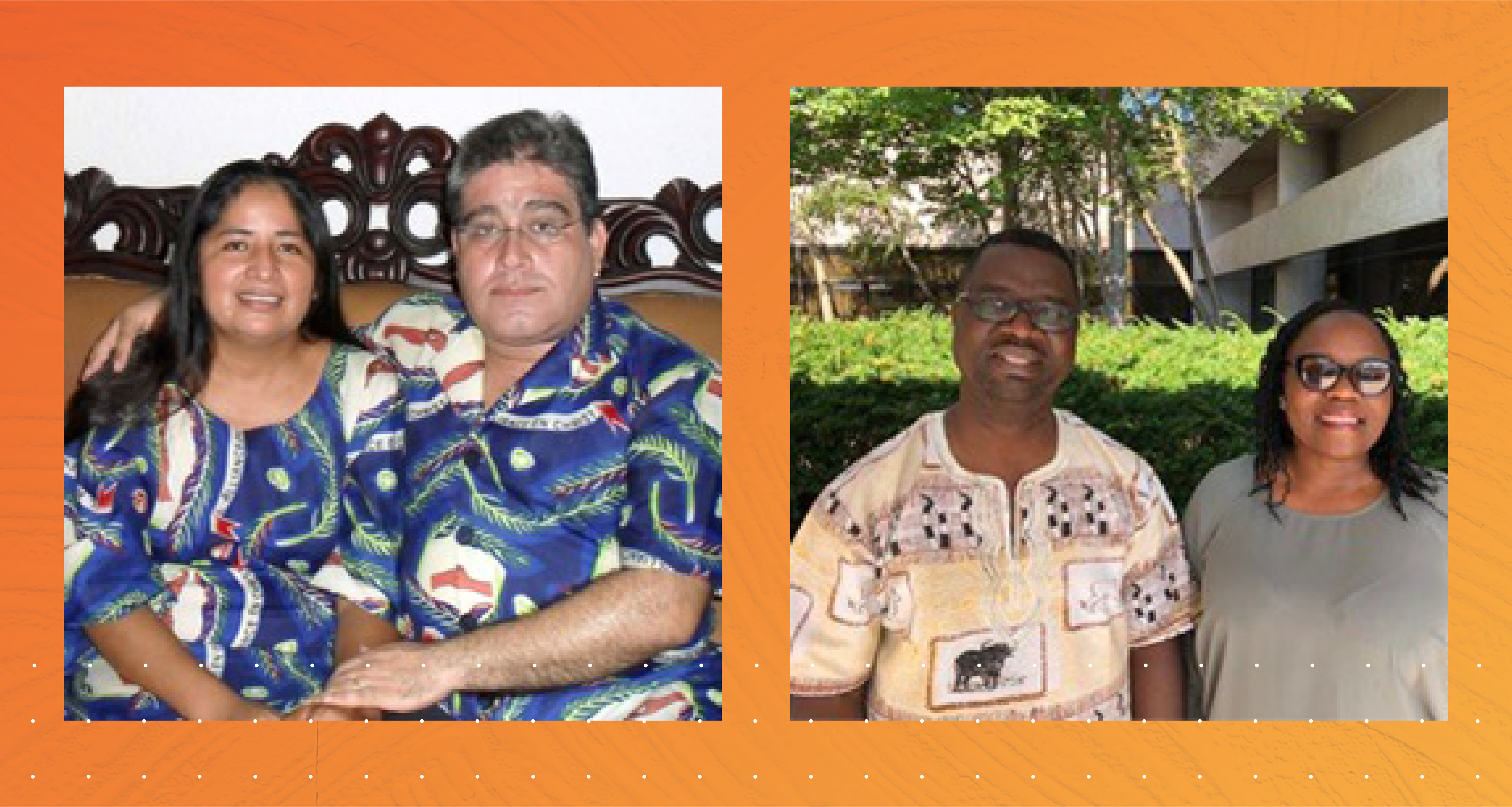 Mario Martinez and Musawenkhosi Kuenene were appointed field strategy coordinators for the Africa Central and Africa East fields, respectively, on 9 February 2021. The appointment was made by Global Missions Director Verne Ward upon the recommendation of Africa Regional Director Daniel Gomis and in consultation with jurisdictional General Superintendent David Busic.
Mario and Irma Martinez are global missionaries serving the Church of the Nazarene in Guinea Bissau. As of March 2021, they will begin serving as field strategy coordinators for the Central Field while continuing to oversee the work in Guinea Bissau. 
They began their missionary service in 2002 by pioneering the work in Equatorial Guinea. From there, they moved to pioneer the work in Guinea Bissau. Both are ordained ministers. They each graduated with a Bachelor in Theology from the Nazarene Theological Seminary of South America in Argentina, and Mario has a master's degree in theology from the same seminary.
They both served as pastors in the Argentina Central District, where Mario served as the NYI president. He also served as a professor of theology and vice-chancellor of academics in the Nazarene Seminary of South America as well as serving as Argentina Central district superintendent. 
Musawenkhosi and his wife, Prudence, currently serve as the field strategy coordinators for the Africa South Field. He will be filling the position in the Africa East Field upon the retirement of current FSC, Don Gardner. Kuenene will continue in his role as FSC for the Africa South for the time being, transitioning out of this role by mid-year 2021.
Musawenkhosi grew up attending Ntondozi Church of the Nazarene in Swaziland (now Eswatini) and received Christ as his Lord and Savior while in high school. From that time, Musawenkhosi sensed a call to preach the gospel. He served as local youth president for three years before answering the call. 
He attended Swaziland Nazarene Bible College (now SANU). He pastored a church in the North District, where he also served as district NYI president for four years. In addition, he taught Bible knowledge and history for seven years at Endzingeni Nazarene High School before joining SANU as a part-time lecturer.  
In 2003, Musawenkhosi and Prudence moved to the UK, where Musa studied and pastored a local church. After a fruitful ministry in the UK, Musawenkhosi and his family returned to Eswatini to serve as superintendent of the Eswatini Central District. In July 2018, Kunene was assigned as the field strategy coordinator for the Africa South Field.
Musawenkhosi has several degrees: Bachelor of Theology (Canadian Nazarene College), Master of Arts in Religion (Southern Nazarene University), Master of Arts in Research Methodology (NTC–Manchester), and a Doctor of Philosophy in New Testament (Manchester University). 
Prudence grew up attending Emvembili Church of the Nazarene in eSwatini. She and Musa met in Nazarene Youth Holidays (NaYoHo) and got married in September 1995. They have three daughters.
Prayer is requested for the Kunene and Martinez families as they serve the two fields during a time of transition.