Texas churches aid communities after devastating winter storm
by
| 05 Mar 2021
Image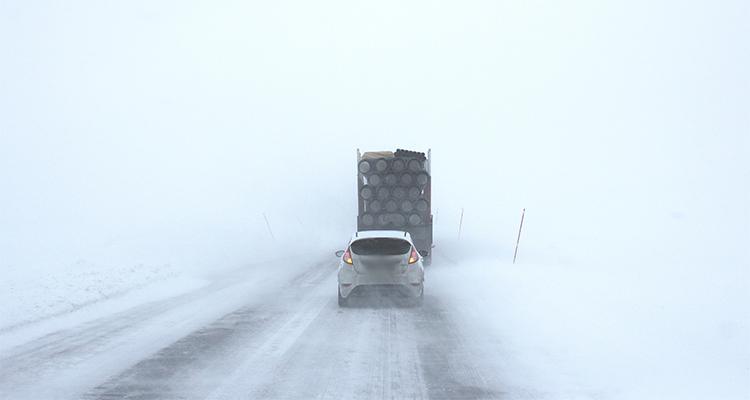 Nazarene churches across the state of Texas stepped up to aid their communities when a winter storm crippled the state with record low temperatures and snowfall from 15-20 February.
After days of frigid cold, the state's power grid failed and almost 5 million people were left without power for multiple days. The death toll reached nearly 50, and the financial hit devastated many after billions in insurance claims and exorbitant utility bills.
Fifteen churches across the South Texas District sustained damage, according to District Superintendent Jeffery Johnson. Despite the damage in their churches and even their own homes, church members sprang into action to help other members and the surrounding community.
At Lake Houston Church of the Nazarene, Pastor Brian Troxell and his congregation were hit hard. One church family had a pipe burst, which turned their home into a total loss.
The church partnered with the Houston Food Bank to conduct food distributions to people who lost their food supply as the power went out. Troxell said they passed out food to 245 families, a total of 953 people. As people lined up to get food, Troxell and church volunteers prayed with those who were interested.
At Lufkin First Church of the Nazarene, a church member with connections to Chick-fil-A was able to coordinate free lunches for plumbers, who were in high demand due to freezing pipes. The church originally planned to hand out 75 meals, but a Facebook advertisement for the free lunches spread word much farther than they expected. Interim pastor Michael Rawls said they were handing out boxed lunches for hours.
"They were pretty grateful," Rawls said. "Most just came and grabbed it and headed back out to the job, but several of them stopped and had conversations with us at several tables we had set up. They were very humble and grateful for the food. Plumbers aren't always thought of when it comes to appreciation."
Ann Hohner pastors Cove Church of the Nazarene. She said many congregation members opened their homes to those without power, including a church member with a newborn baby. 
Hohner helped provide drinking water by melting snow in 5-gallon buckets. 
Houston First Church of the Nazarene organized a "pipe brigade" made up of plumbers, construction workers, and people in the congregation who simply wanted to help. They quickly identified congregation members who were in need of assistance and soon found themselves helping other neighbors.
San Antonio First Church's compassionate ministry, West Avenue Compassion, collected coats, socks, hats, and underwear from its clothes closet and delivered the items to other homeless ministries. They also passed out baby formula, diapers, adult diapers and gave water to many people who had no water or were under a boil order.
Johnson is proud of the responses from all of the district churches. 
"It's just a sign of how the Holy Spirit is active in those congregations and among the leaders," Johnson said. "When things like this happen, they step up, pull together, and find the power that's in the community of Christ, and ask, 'How can we help?'"