South America Region ordains over 250 pastors, deacons
by
| 04 May 2022
Image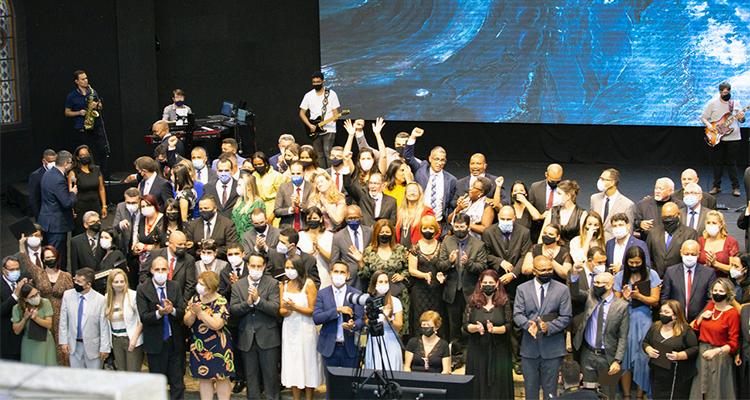 The Church of the Nazarene's South America Region has held ordination services since October 2021 in different countries of the region, ordaining 253 men and women as pastors and deacons.
For more than a year, it was not possible to conduct ordinations because of restrictions due to the COVID-19 pandemic. From October 2021 to date, people from 7 of the 10 countries in the region have been ordained, with 6 women being ordained as deacons and 247 men and women as pastors.
The total pastoral ordinations from each country are as follows:
Argentina: 35
Brazil: 178
Bolivia: 11
Ecuador: 1
Paraguay: 2
Peru: 18
Venezuela: 2
To see the list of those who were ordained, click here.
Christian Sarmiento, regional director for South America, thanked the local churches that welcomed people called to ministry, discipled them, and opened doors to ministry. He also thanked the districts that, in partnership with theological education institutions' innovative educational systems, guided and supervised the ministerial and academic development of the called. 
"Glory to God for these new men and women in whom the Church of the Nazarene has entrusted the responsibility of the ministry that lies ahead," Sarmiento said.