Philippines-Micronesia Field launches first children's discipleship material
by
| 03 Feb 2022
Image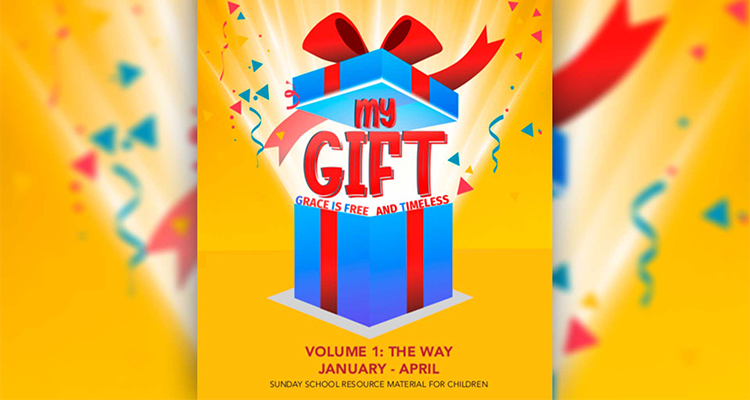 The Philippines-Micronesia Field discipleship team is thrilled to share its first children's discipleship material, The GIFT: Grace is Free and Timeless. This resource is inspired by A Journey of Grace, the denomination's discipleship initiative.
"Through this material, we hope to reach the kids and offer them the GIFT, the grace that only Jesus can give, free and timeless," said Emily Bolinas, SDMI coordinator for the Philippines-Micronesia Field. "This will result in a life-changing impact to the children, the most wonderful gift they could ever have."
This discipleship material is divided into three volumes with 17 Bible lessons:
Volume 1 teaches about the prevenient grace of God.
Volume 2 teaches about the saving grace of God.
Volume 3 teaches about the sanctifying grace of God.
Each lesson contains:
Bible stories and references to encourage children to read the Bible
Practical stories so that children can understand the biblical truths in every lesson
Memory verses
Activities that will enhance children's psychomotor and cognitive development
Practical application suggestions and post-lesson activities
Prayer time
The GIFT: Grace is Free and Timeless is a free resource. You can download the first volume by clicking this link. https://asiapacificnazarene.org/wp-content/uploads/2022/01/MY-GIFT-Volume-1.pdf
--Church of the Nazarene Asia-Pacific