Missouri church reaches community through skateboarding day camp
by | 11 Jun 2019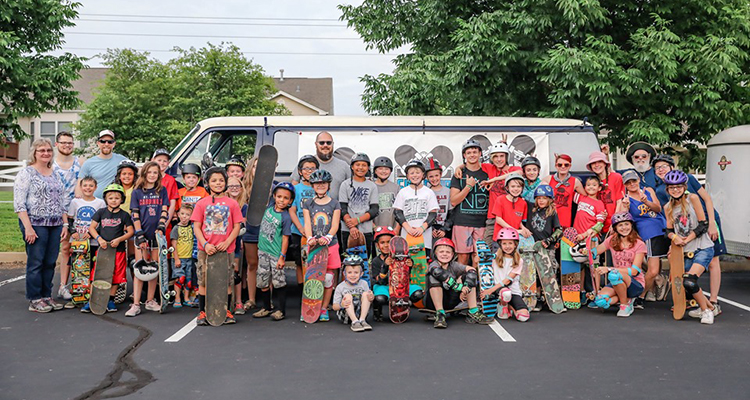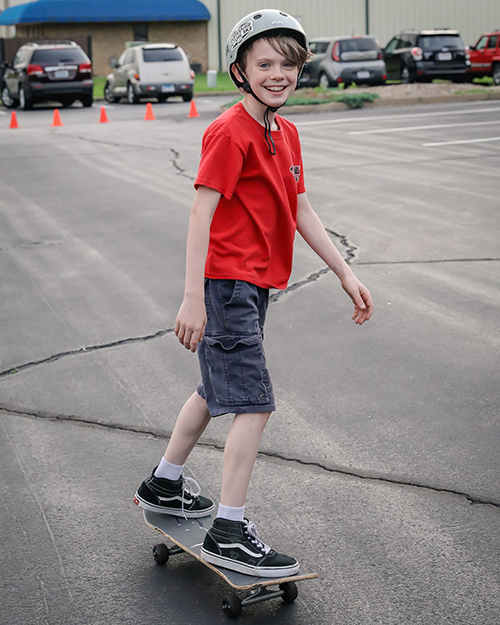 New Life Church of the Nazarene in O'Fallon, Missouri, held its annual skateboarding day-camp 3-7 June called Sk8 Camp. Sk8 Camp is a free skateboarding training event offered to children ages 5-18 in the local community. 
"Our church is located less than half a mile away from a city-sponsored skate park, and [until now,] we have never been able to interact with those who go to that park very much," said Brian Fields, Family Ministries pastor.
The church partnered with a local skateboarding club to provide instructors and ramps. Children were encouraged to bring their own equipment, but the church offered a limited number of loaner boards and safety equipment, and participants could purchase discounted equipment.
"We [had] skilled trainers and professional medical staff on hand," Fields said. "Ramps [were] provided, as well as a snack and drinks during the evenings."
Last year was the first time the church held the camp.
"Sk8 Camp has been a huge success in the two years we have been doing it," Fields said. "[It offers us] an opportunity to interact with the skateboarders in our community, as well as show them we love and respect them and their sport."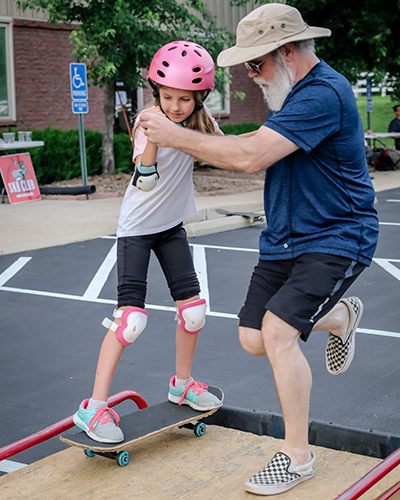 The event proved to be an effective way to reach the community.
"Of the children who attend Sk8 Camp, over 80 percent of them are from outside our church," Fields said. "The first year we saw about 25 kids come onto our campus, and one family began attending the church as a result of Sk8 Camp. This family has become deeply involved as full church members, community group leaders, and their kids have become active in our children's department and quizzing teams!"
Even more youth came to the event this year.
"This year we have had over 30 kids attend, all of whom have heard the truth that God loves them and Jesus has died for their sins," Fields said.