Missions without Limits team impacts Guatemala
by
| 11 Feb 2021
Image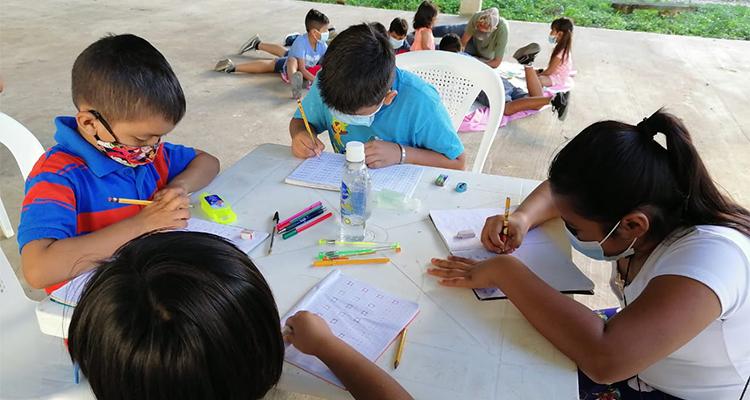 Mission without Limits, a short-term missions project on the Mesoamerica Region, took place in the neighborhood of Petén, Guatemala, starting on 4 January. The objective of the event was to impact neighbors for Jesus Christ, reflecting His love by serving the community.
The event began with a prayer walk of the site where the planned activities would take place over the following days. One of these activities was the "cleanup train" that took place in a park inside the community. The community children were invited to join the team and pick up trash while other members of the team went door to door to pass out invitations to the week's activities. 
The team was surprised to have 15 children of all ages attend the activities. Due to the pandemic, school rooms have been closed and a variety of subjects had not been fully learned or understood, so children came to receive help with homework. There was also a group of five women and two girls that attended a workshop on how to embroider. Each of the team participants found ways to serve the community using their gifts and talents.
"The youth that participated left feeling blessed and encouraged to continue participating," said Martin Chen, superintendent of the North Petén District in Guatemala. "Even the daughter of the mayor of the San Andrés district came to join us. The most memorable moments were with the people of the community when they watched the JESUS film on Saturday night and decided to give their lives to Jesus: 15 children, youth, and adults. All honor and glory belong to our God. The church in Santa Elena will follow up with each of these people, and God willing, we will be planning new activities."
This story is adapted from a story that previously appeared on Transform The Globe. To read that story, click here.