Mesoamerica education conference teaches student discipleship
by | 03 Apr 2019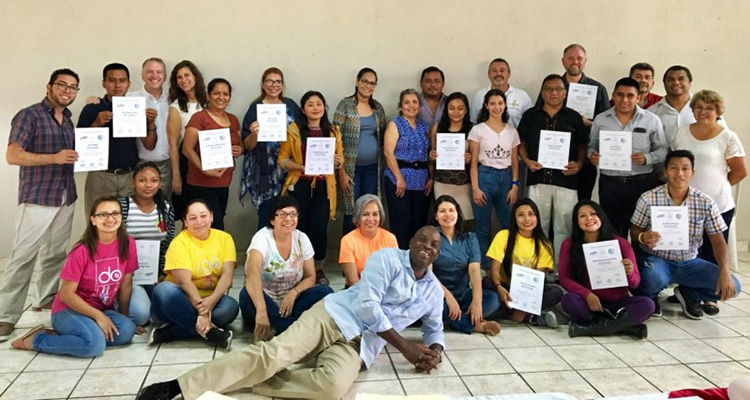 Nearly 60 people attended the Influencers educational conferences 21-23 March in El Salvador and 28-31 March in Guatemala. The conferences were aimed at child, adolescent, and youth workers in the church and provided participants with tools to effectively disciple their students.
The conferences were organized by the regional Nazarene Youth International, Nazarene Compassionate Ministries, and Sunday School and Discipleship Ministries offices.
Local and global leaders led the event workshops. USA youth leaders Tim and Annette Gulick taught on creating meaningful relationships, effective teaching, why the church needs influencers, Jesus as a model of influence, and best practices of effective teaching.
Other workshop leaders explored the foundations of Jesus' teachings and taught how to connect with the students through solid and meaningful content. All workshops were dynamic and relational, and they aimed to provide educators with practical ways to apply what they learned.
The region has scheduled another educational training in May for teachers in the Central and Southern Districts of Mexico. They expect to hold more of these events in other areas across the region in the future.
--Church of the Nazarene Mesoamerica