Korea District celebrates 70th anniversary
by | 19 Oct 2018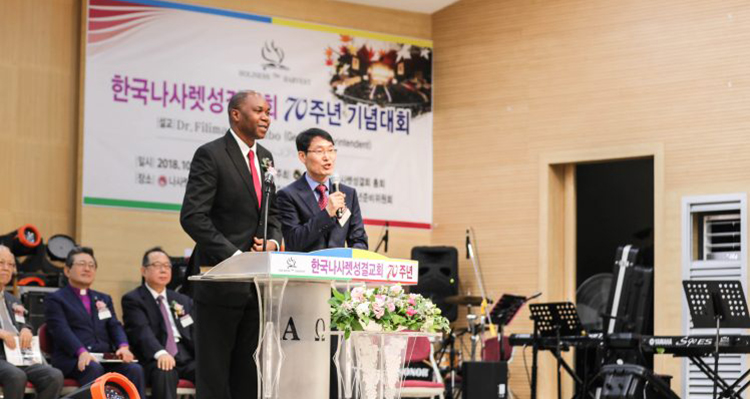 This month marked 70 years of the Church of the Nazarene in South Korea. 
On 9 October, global and regional leaders gathered at Korea Nazarene University to celebrate the anniversary. The event featured a ministry fair with several stalls representing different ministries throughout South Korea. Many of these stalls were organized by missionaries the Korea District has sent out over the years.
Event participants included General Superintendent Filimão Chambo, Regional Director Mark Louw, Asia-Pacific Nazarene Theological Seminary President Bruce Oldham, and several other district superintendents and field strategy coordinators from the region.
Chambo preached at the ceremony from Genesis 17:1, encouraging the attendees to continue to live in perfect holiness. He emphasized that, like Abraham, Nazarenes should not only seek holiness through a relationship with God but also to be a blessing for all nations. The event was closed with a benediction from local pastor Kim Young Baek.