Emily Ray's missionary legacy
by
| 08 Oct 2020
Image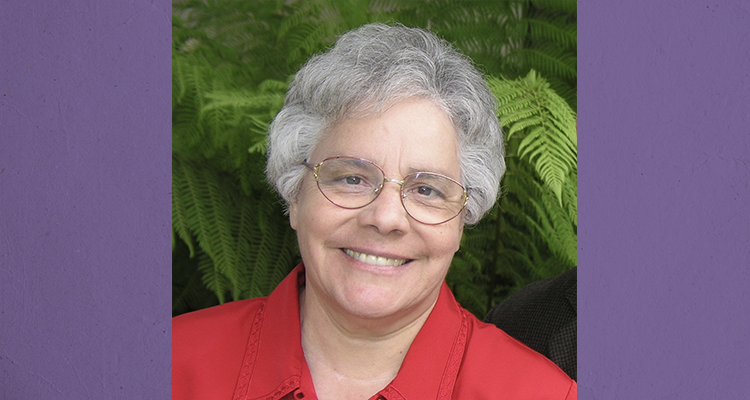 Emily Ray, 83, of Arcadia, California, passed away 22 September 2020. She was a retired missionary who served in Guatemala and Argentina.
Emily Guillermo was born 9 December 1936 in Guatemala City, Guatemala, to Bessie (Branstine) and Federico Guillermo, an American missionary and Guatemalan pastor, respectively. 
Emily accepted Christ at the age of 7, and during her youth she felt a call to missions. She would travel with her father and her older sister on evangelistic trips to the surrounding villages with a portable organ on one side of the horse and a box of food, clothes, and supplies on the other.
She began studying at Pasadena College (now Point Loma Nazarene University) in 1956. After graduating in 1961, she married Harold Ray, the love of her life, whom she met in college. Two years later, they moved to El Paso, Texas, to pastor a Hispanic church. 
In 1965, they were asked to lead the First Church of the Nazarene in Cobán, Guatemala. They drove for 12 days from Texas through Mexico in an old pickup truck with their two children, David and Carl, on their laps, all the way to Cobàn. Upon arrival, they were appointed full-time missionaries, beginning their 34-year career. Emily became one of the first missionaries to serve in the country where she was born.
After serving in Guatemala for two years, they were sent to Argentina to teach at the Nazarene Bible School in Buenos Aires, raising up pastors and leaders in the church to eventually take over full national leadership of the Nazarene church in Argentina.
In 1973, they returned to direct the Nazarene work in Guatemala and open a new district in western Guatemala, an area with little Nazarene presence. During their time in Guatemala, the couple served as missions directors for Guatemala for 10 years. Emily taught workshops, organized VBS, taught piano, and led church choirs. 
In 1984, they moved to Guatemala City to serve at the new Mexico and Central America (now Mesoamerica) Regional office. During the next 13 years there, Emily was in charge of promoting and coordinating all the programs of the church, from Nazarene Missions International to Bible quizzing to Sunday school. She traveled often, organizing workshops and creating literature to help the fast-growing ministries. She planned three of the International Youth Congresses (now Nazarene Youth Conferences) for the region.
In 1996, Harold was diagnosed with cancer, resulting in their retirement from full-time missions work. They moved to Casa Robles Nazarene Missionary Retirement center, where Harold lived another 13 years beyond his originally grave diagnosis. 
Harold and Emily continued ministering to people in their retirement. Emily traveled around Southern California and even Mexico, promoting missions to many. Harold passed away in 2010. For the next six years, Emily continued her speaking engagements around Southern California and Mexico. She also served for several years as the treasurer of the Casa Robles Fellowship. 
She was preceded in death by her husband, Harold Ray, and son, Carl Ray. She is survived by her daughter, Janet Melby, sons David and Daniel Ray, and 12 grandchildren.