Cyclone Winston slams Fiji
by | 21 Feb 2016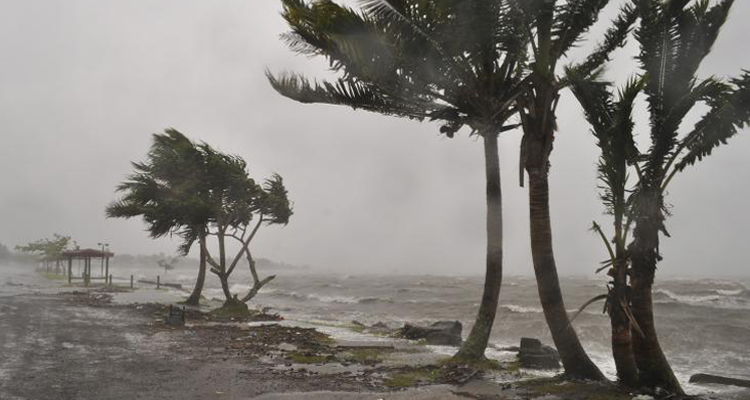 The Southern Hemisphere's strongest storm in recorded history smashed the islands of Fiji over the weekend. Cyclone Winston, a Category 5 storm, hit the islands with estimated sustained winds of nearly 300 kilometers per hour (185 miles per hour). Most of Fiji remains without power, and
The New Zealand Herald
reported at least 42 people died and four are still missing.
According to Weather Underground, only 190-mph Super Typhoon Haiyan has been rated stronger in world history. Haiyan hit the central Philippines in November 2013.
Melanesia South Pacific Field Strategy Coordinator Harmon Schmelzenbach met with several Nazarene pastors at the Fiji District Headquarters Tuesday.
"The last 24 hours have been filled with meetings with our Nazarene leaders on the ground in Fiji," he said. "The meetings have included many hours of listening to report after report not only of damage done, but harrowing stories of heroes, survival, tragedy, and loss. My conclusion at this point is that it seems that the more southern part of this main island is wind torn and shaken, but really doing quite well even though much of it will probably still be without electricity for quite some time.
"On the other hand, the north of this island and many of the outer islands are a very different story. Very bad. I have been able to get a few photos from our Nazarene pastors, showing their families and the debris that once represented their homes.
"Because of the faithfulness of Nazarenes in giving to Nazarene Compassionate Ministries in the past, the international Church of the Nazarene has been able to begin bringing tangible help as of today."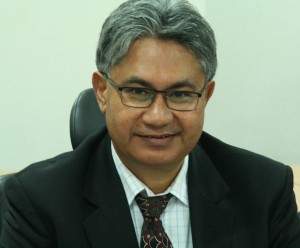 Kafoa Muaror, lifetime Fiji resident and superintendent of the Fiji District, said his family watched the Sunday morning sun rise across a "war zone" following a night of winds "like they've never ever seen before." The Muaror family made it through the night unharmed. 
The Church of the Nazarene began ministering in Fiji in 1995, and there are now more than 1,600 members and 49 churches.
CARE Australia reported the storm also caused severe damage to houses and crops in Tonga, another island nation that lies to the southeast of Fiji.
World Mission Communications Special Report - Fiji - Cyclone Winston Update from Asia-Pacific Nazarene on Vimeo.
How to help
Pray
Pray for church leaders and disaster response efforts. Pray for access to food and safe water on the islands. Pray for those grieving the loss of loved ones, vulnerable children and families, and churches working to meet the needs in their communities.
Give
Churches and individuals around the world can support disaster response efforts by giving to
Nazarene Compassionate Ministries
' Fiji Cyclone Disaster Relief Fund by
clicking here
. Donations will be used to meet immediate needs, including water, food, and shelter, as well as long-term recovery and rebuilding efforts.
To send donations by mail:
In the U.S., make checks payable to "General Treasurer" and send them to: 
Global Treasury Services
Church of the Nazarene
P.O. Box 843116
Kansas City, MO 64184-3116
Be sure to put 125914 in the Memo area.
In Canada, make checks payable to "Church of the Nazarene Canada" and send them to:
Church of the Nazarene Canada
20 Regan Road, Unit 9
Brampton, Ontario L7A 1C3
Be sure to put 125914 in the Memo area.
For any other country, give through your local church or district, designating your gift to the Fiji Cyclone Disaster Relief Fund.