Shechem Children's Home brings Christmas hope to residents
by
| 14 Jan 2022
Image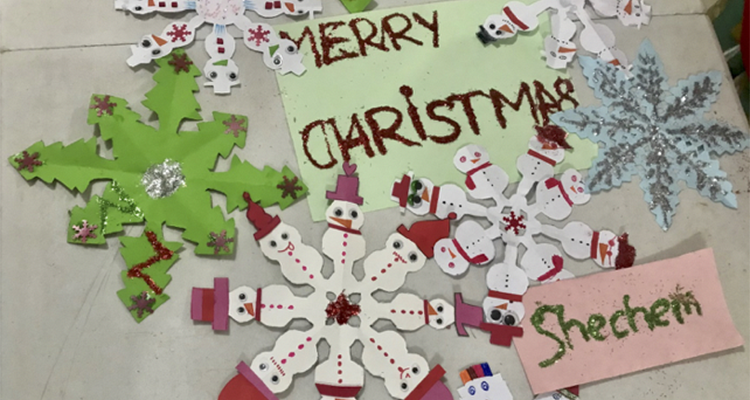 Every year, the celebration of Christmas brings hope to many people. Likewise, Shechem Children's Home has been sharing and giving hope. 
Shechem, which is located in Manila, Philippines, provides Christ-centered, family-oriented care, protection, comprehensive assessment, and long-term placements for children rescued from online sexual abuse and exploitation of children. This intensive care in the first months after the rescue leads to the children's healing, resiliency, well-being, and hope for their future.
In 2018, Shechem became the first to offer a new level of care for children rescued in the Philippines from this crime that involves a parent or close relative in over 70 percent of the cases. Since this time, Shechem has been able to share the strategy behind the program and its implementation with other shelters or like-minded organizations. There are now several of these assessment centers in the Philippines.
One of the clients shared this about being in Shechem just weeks after arriving.
"Being a new member of the Shechem family, it's my first time to celebrate Christmas here at Shechem," said LK, a 17-year-old girl. "It's hard to be far away from my family, but I'm thankful that we have the staff and house parents, whom we can ask for guidance and serve as the lights into our lives while we are away from our family.
"The Shechem family allows us to experience a happy life despite the hardship of being away from home. From the love and support of the staff and the house parents, I can stay strong despite my sadness. Here at Shechem, I have felt I am loved, something I have never experienced outside (before). I am grateful to Shechem because here, I never felt ashamed or being judged. I am thankful that I am here, where even at the start of December, we can feel the Christmas season. I can proudly say that Shechem is the best."
As hope begins to filter into the children, they begin to dream about a future.
"My dream is to become a social worker like Kuya Jayson, to help my neighbors who are needy like me," said an 11-year-old resident of Shechem.
Several dream of helping others.
"I dream to finish my studies and become a social worker to help the children like me, and I wish to come back and work at Shechem home," said a 15-year-old resident of Shechem. "I hope to be with my family again. I hope to build a house for my family so that my siblings have a home."
Hope is an important piece of the puzzle for the children of this home. To learn more about this Nazarene Compassionate Ministries project, please click here.
*Names changed or omitted for privacy and security