Indiana ministry strengthens community relationship through housing initiative
by
| 05 Dec, 2019
Image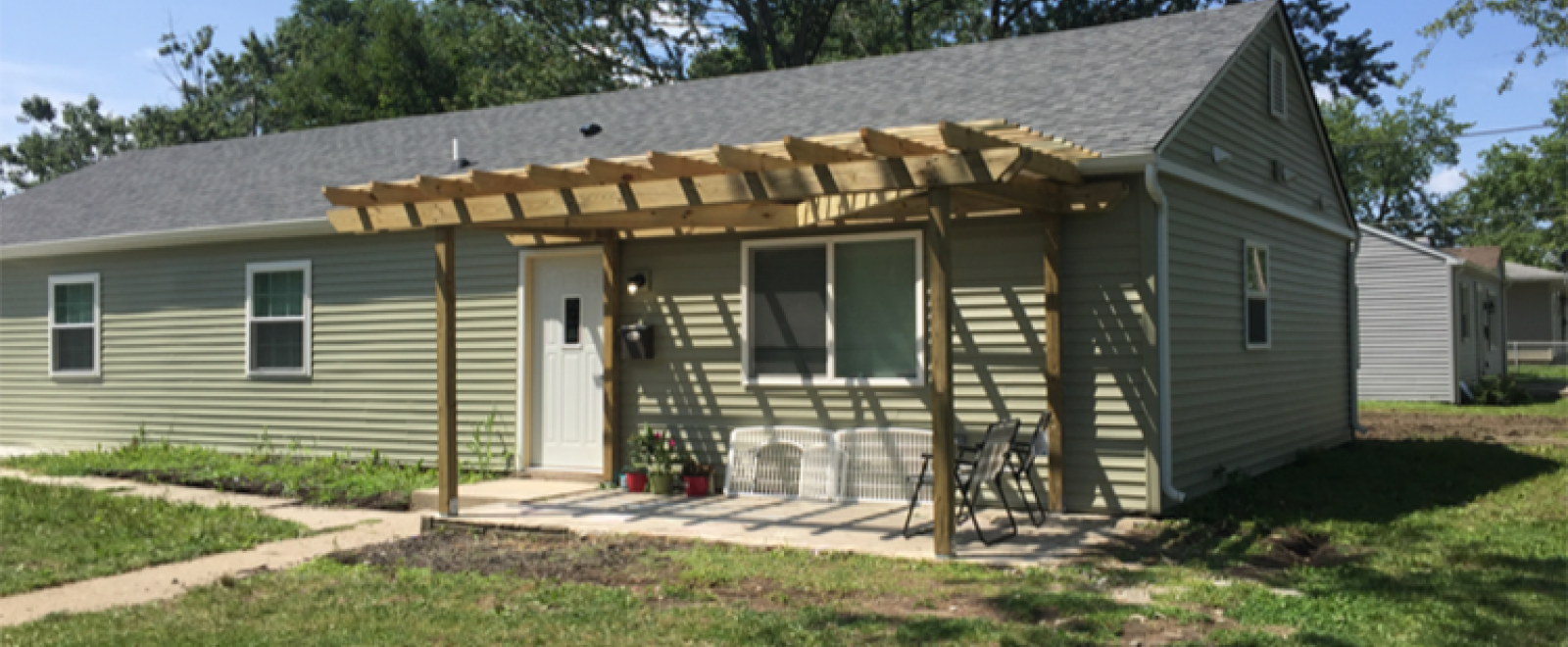 Fort Wayne, Indiana - Bridge of Grace, a Nazarene Compassionate Ministry Center in Fort Wayne, Indiana, has undertaken a project to buy, restore, and sell houses back to the surrounding community. 
The center is an outreach of Many Nations Church of the Nazarene, which is located in one of the poorest areas of the city. 
"We are in the inner city of Fort Wayne, and in the most neglected area of the city," said Pastor Javier Mondragon. 
When Mondragon arrived in Fort Wayne in 2008, the neighborhood surrounding Many Nations Church was nearly 25 percent vacant due to the recession. People were either unable to make payments on the houses or rent prices were too steep. Currently, 66 percent of community members are renting their homes. 
Bridge of Grace strives to help revitalize the neighborhood and bring residents out of poverty. 
"With more crime and poverty [in that area], our goal … is to bring the neighborhood back to a better economy and make it sustainable for change [to take place]," Mondragon said.
Seven years ago, this project might not have been possible. Mondragon said the community had hardened hearts towards the Church due to many closures and re-openings of the church in their community. 
"We came in, and we changed the name again," Mondragon said. "I think they were just looking and saying, 'Oh yeah, they have a new name, but we'll see how long they are going to last.' So we had a really hard time to get the trust. And now after seven years, I kind of saw a barrier that was broken. People were more receptive to us."
"We've seen changes with the people that didn't smile, they didn't want to participate or volunteer," Mondragon continued. "Now they are volunteers. They're taking leadership positions."
That type of relationship with their surrounding community has led to the community seeing the church and Bridge of Grace as one entity instead of separate groups, paving the way for the housing project. 
"The biggest thing is that people [in the neighborhood] don't see the difference," Mondragon said. "They say, 'The church, the church is doing this.' I love this because that's what we want. We want them to see that the church is doing this."
Mondragon and Habitat Fort Wayne CEO Andrew Gritzmaker sat down and hashed out a partnership to help rebuild the surrounding community. Their goal is to build at least one house per year for the next five years, with their first house slated to finish by 15 December this year. To make the houses affordable for the community, they hope to sell them at the cost to build.
To own one of the newly built homes, the buyers must take financial and homeownership classes and put in "sweat equity" by helping build another house that is a part of the project. 
"We have [people] who know how to do siding or how to do plumbing or any of the work," Mondragon said. "If they live in the neighborhood, we try to hire them."
Mondragon believes using community members to help build and restore their surroundings is important.
"We don't do things for people, we try to do things with people," Mondragon said. "We work with the people who live there because they best know the solutions to their own problems."