Florida pastor uses app to disciple congregation
by
| 12 Feb 2021
Image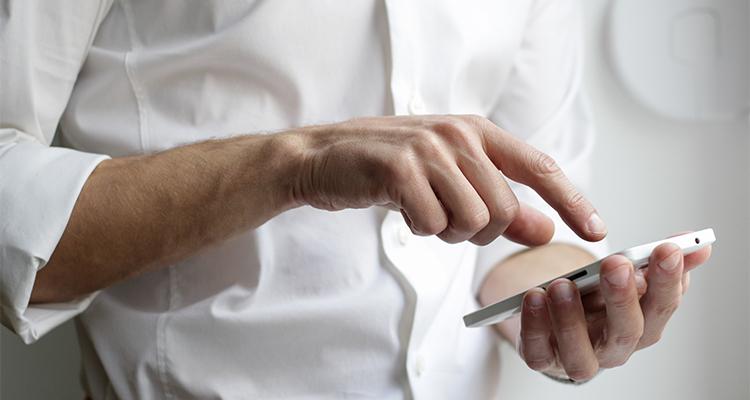 Ashok Dhanarajan, pastor of Lake City Church of the Nazarene in Florida, has been able to enhance his church's discipleship efforts during the pandemic through the Nazarene Connect app. 
Prior to the pandemic, most of Lake City Church's programs and even the church's finances were experiencing growth. But as gatherings were canceled in accordance with health and safety protocols, leaders realized the church's ministries were not reaching as deep as they believed.
"What we found out really quickly was we thought we were good at discipleship, but we weren't," Dhanarajan said. "We were good at getting people into a building and teaching them. Then when that gathering couldn't happen, we quickly realized that we weren't really discipling and our people were not disciple-makers."
Through the Nazarene Connect app, a pastor or administrator can customize a mobile app at no cost. The app allows leaders to deliver one-on-one discipleship based on each user's interests.
Dhanajaran started sending verses through the app to young men, tailoring the content to the circumstances they were going through individually. 
"I started getting these incredible responses back," Dhanajaran said. "The conversations revealed a lot of hurt, pain, and insecurities in their lives and struggles. And these are guys that have been there since I've been at the church. Now all of sudden they're revealing these things and asking great questions. There is a place for them to journal, and I can communicate with them. It took down a lot of barriers that they were feeling in a more public setting or even a small group. Those walls came down pretty quickly."
In addition to one-on-one discipleship, the app has allowed his congregants to receive further lay training through courses offered by The Discipleship Place. 
"I've got a lot of nurses [in our church], and they are on the go all the time," Dhanarajan said. "Especially the traveling nurses who do home healthcare. We're putting together a class about how to study the Old Testament, and there's not only the classroom version of it that we can teach in a traditional way but there is also an MP3 version that they can hit play in the car. With that, they don't have to say, 'I want to learn this, but I've got to be here at this time for this many weeks in a row,' when their schedules just don't allow for it."
The flexibility has allowed people to continue receiving discipleship amid the pandemic. While Dhanarajan doesn't want the app to completely replace normal church activities, he does see it as a valid option for those who are unable to attend consistently for various reasons.
"Consistency used to be being there on Sunday morning, Sunday night, or any other time the doors open," Dhanarajan said. "We're in a time where a consistent person may say, 'That's my church, I go there,' and they show up once a month, but that's consistent for them."
Lake City is a more rural community in Florida, halfway between Tallahassee and Jacksonville. While some in the community and even congregation are more resistant to technology, Dhanarajan says the app is easy to use and is inviting enough for almost anyone to use.
"It's something our people want to use," Dhanarajan said. "It's part of our community, our calendar, and there are links to our website, our discussions, so it all works together. It just feels like another extension of our church and is helping build that community."