Missouri children's ministry thrives through youth volunteers
by
| 28 Aug 2020
圖片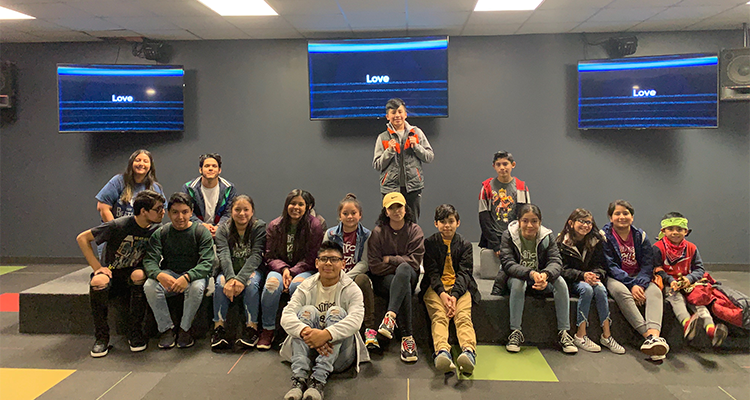 A small, Spanish speaking church in Missouri has a thriving children's ministry that has found success by recruiting the church's youth as volunteers and mentors for the kids.
Casa Jaziel Iglesia del Nazareno is roughly 30 minutes south of Joplin, Missouri. The church reports an average attendance around 160, but nearly half of them are children. The thriving children's ministry is led by Sandy Cordova, who is the daughter of lead pastors Samuel and Sandra Cordova. 
When Casa Jaziel began its ministry in 2014, many parents didn't have time to get involved in the children's ministry. They worked long hours to support their families, and sending their children to church was a safe form of childcare. Casa Jaziel turned to some of the high schoolers for help.
"When we first started, we had a lot of students that were finishing high school," Sandy said. "A lot of them were coming from broken homes or needed something to do, and they just found something worth doing at church with all of these kids."
Enlisting the youth as volunteers is mutually beneficial: the children have Christian role models who are close in age to them, and the youth learn leadership skills.
"I've always told them, 'This is like a little chain,'" Sandy said. "We start with the babies, and you have to disciple them really good. Because when they get to middle school, we want them to be good middle schoolers, hoping they'll have been discipled enough so we can recruit them to come help us. And then, we hope to have good high schoolers, so when they're out, we feel like we did our part."
Four of the church's recent high school students have gone on to college: one majored in education, two are ministers who will likely get ordained next year, and another is studying engineering. One of the ministry students was able to use the hours served in the children's ministry to get college credit, as well as meet hour requirements for a scholarship.
Volunteering in the children's ministry has been difficult for some students. Many of them have sports or other activities that conflict with church. Recently, Sandy heard some of the students talking about quitting because it was so hard to juggle all of their responsibilities. To her surprise, she didn't need to say much to keep them around.
"We just started talking about it," Sandy said. "I told them if they stick it out, don't look at how tired they are right now. I told them to look farther down the road, and just keep on looking and you'll see the outcome."
The chain is continuing and leading to more success stories of volunteers who have graduated and continued serving the Kingdom outside of Casa Jaziel.
"They might not be serving in our community anymore, but they have taken what they learned here, out there," Sandy said.