Registration, housing now open for General Assembly 2017
by | 17 Oct 2016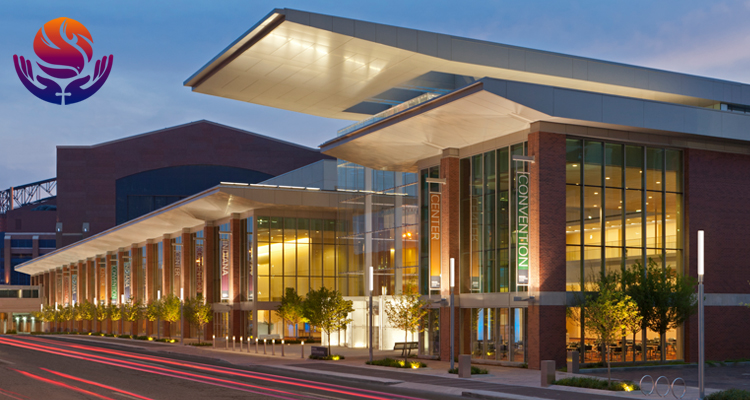 Excitement is growing as Nazarenes from around the world anticipate gathering for worship, fellowship, and business next summer in Indianapolis, Indiana, USA, at the 2017 General Assembly and Conventions. Housing and event registration is now open.
The General Assembly is the "supreme doctrine-formulating, lawmaking, and elective authority of the Church of the Nazarene" (Manual, 300). The General Assembly and auxiliary conventions (Nazarene Missions International, Nazarene Youth International, and Sunday School and Discipleship Ministries International) convene every four years, bringing together Nazarenes from around the globe.
The General Assembly Arrangements Office has established a housing block of more than 28,000 rooms near the Indiana Convention Center. This number is based upon past attendance figures, expected popularity of the site, and the Arrangements Office's best projections for attendance. All hotels are within walking distance of the Indiana Convention Center. Hotel prices range from US$124 to $170 per night plus tax (currently 17 percent per night).
By contracting hotel rooms, the Church of the Nazarene secures the convention center at no cost and is able to be good stewards of its resources. As with any contract, there is a legal obligation with financial penalties should we not meet the agreed terms. Delegates and visitors are encouraged to stay within the housing block to ensure these obligations are met and that the church does not incur penalties. 
Visitors (non-delegates) from the USA and Canada can register now for General Assembly 2017 and make hotel reservations. Registration is available at nazarene.org/ga The event will begin June 21 and run through June 30.
Visitors from outside the USA and Canada may register and make reservations through their regional general assembly coordinator. They may contact their regional office for details.
To register as a USA/Canada visitor, check hotel availability, and make a reservation, please click here or visit the General Assembly and Conventions website at nazarene.org/ga.