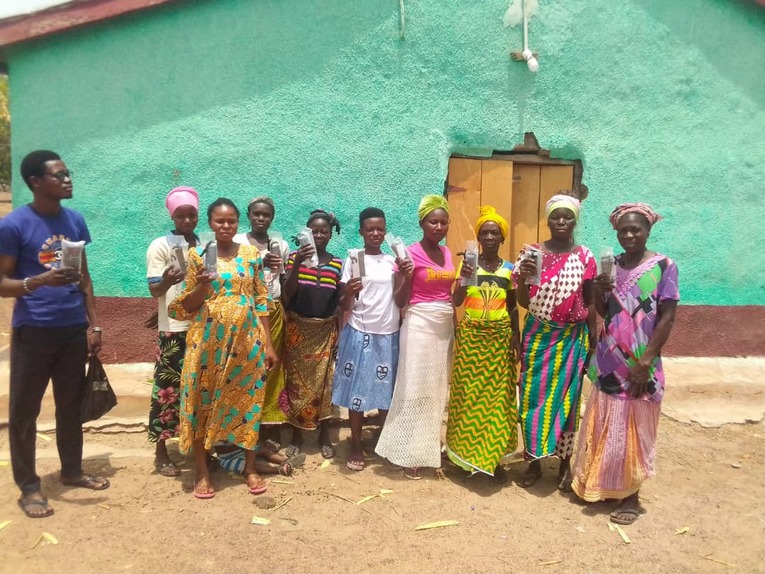 Traveling Teachers -NTI Oral Training
Giving Code: 137439
Region: Africa
Area: Africa
COST (USD$): 55,440
Description:
Theological Education for both pastors and their congregations is an unrelenting need all across the Africa Region. Most of this is done through physical educational institutions, yet there are some who integrate extension education. A major challenge remains in these efforts because the extension classes tend to be exact replicas of the institutional classroom experience. This is unfortunate as the majority of those who need theological training are Oral Learners, not well suited for literate classroom structures.
Through the implementation of a Teach – Reteach model and the structure of each class committing to teaching the next generation of students, more than 2,080 Teachers were engaged in reaching and teaching over 26,000 students in West Africa for the Old Testament Survey course! New Testament and Biblical Hermeneutics reached approximately 10,000 students each. It is believed that the majority of the Teachers are also Pastors, while the majority of the students consist of the laity in their churches. Thus, strong churches are being built through this Theological Education specially designed for Oral Learners.
This project is designed to support a force of "Traveling Teachers" who will:
• Commit to learning each new course developed and designed for Oral Learners
• Commit to re-teaching that course to a next generation
• Commit to training the next generation of teachers to Nazarenes and beyond
• Remain based at home, while traveling to communities expressing the need for theological education.
• Commit to submitting and collecting regular reports for all courses taught; including but not limited to:
- Country and location (city, town, village)
- Course being taught for each report
- Number of people taught
- Language(s)
- Impact Testimonials
As a result we will have better trained and equipped leaders to help mature leaders and help them gain knowledge and skills that will strengthen the new churches being planted and developed all across West Africa.

Will you join us to financially support Traveling Teachers as they share the Good News of our redeeming God across this vast region?
Make A Donation




WYSIWYG Content
Donate by Check:
In the US:
Make checks payable to General Treasurer and send them to:
Global Treasury Services
Church of the Nazarene
P.O. Box 843116
Kansas City, MO 64184-3116
In Canada:
Make Checks payable Church of the Nazarene Canada and send them to:
Church of the Nazarene Canada
3657 Ponytrail Drive
Mississauga, Ontario L4X 1W5.
Be sure to put 137439 in the Memo area. Thanks for your donation.