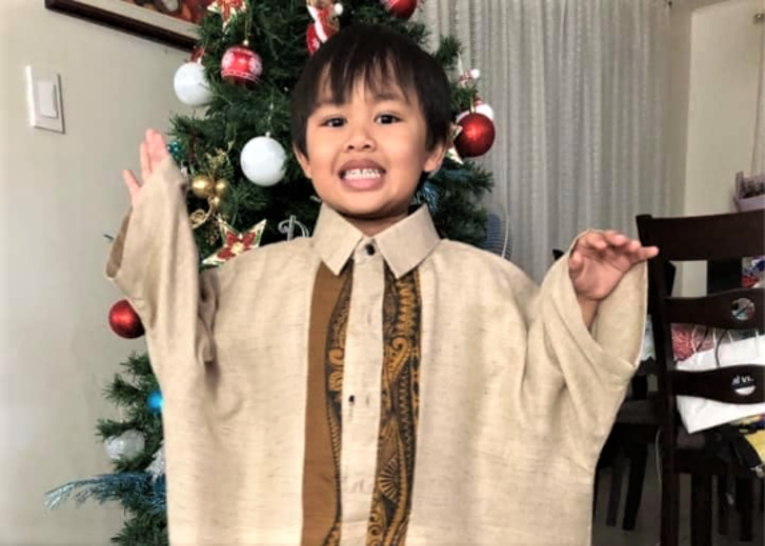 PMF: Orvi Memorial Educational Assistance Program
Giving Code: 137234
Region: Asia-Pacific
Area: Asia-Pacific
COST (USD$): 6,000
Description:
Only the Lord can provide the hope that is needed following the loss of a child.  In response to the overwhelmingly generous and encouraging gifts to Rev. Stephen Gualberto and family after the loss of his son, Orvi, the family has set up a memorial fund for pastors who are studying in the Philippines' Bible colleges. 

Orvi, at just 6 years old, had already expressed the desire to "follow in his dad's footprints" and serve as a pastor.  He would often put on his dad's barong and shoes and "preach."  In memory of his passion for the pastorate, you can donate to the Orvi Memorial Educational Assistance fund. 

Students studying Theology with the intention to pursue pastoral ministry will have the opportunity to apply each semester for $150 scholarships to assist them in their tuition expenses.  Students studying at either Philippines Nazarene College (PNC) or Central Philippines Nazarene College (CPNC) will be eligible.  At least five students at each school will be awarded this scholarship each semester. 

It is the prayer of Orvi's family that these students will become effective, Christlike pastors who will lead the church in the Philippines in transformational ministry in their communities.  If you would like to honor Orvi's life by helping to support education for the next generation of pastors, please click "donate now."
Scholarship Cost = $150 per student per semester
Number of Students = 10
Total Donation Requested: $ 3000 per year for a period of 2 years = $6,000
Make A Donation




WYSIWYG Content
Donate by Check:
In the US:
Make checks payable to General Treasurer and send them to:
Global Treasury Services
Church of the Nazarene
P.O. Box 843116
Kansas City, MO 64184-3116
In Canada:
Make Checks payable Church of the Nazarene Canada and send them to:
Church of the Nazarene Canada
3657 Ponytrail Drive
Mississauga, Ontario L4X 1W5.
Be sure to put 137234 in the Memo area. Thanks for your donation.