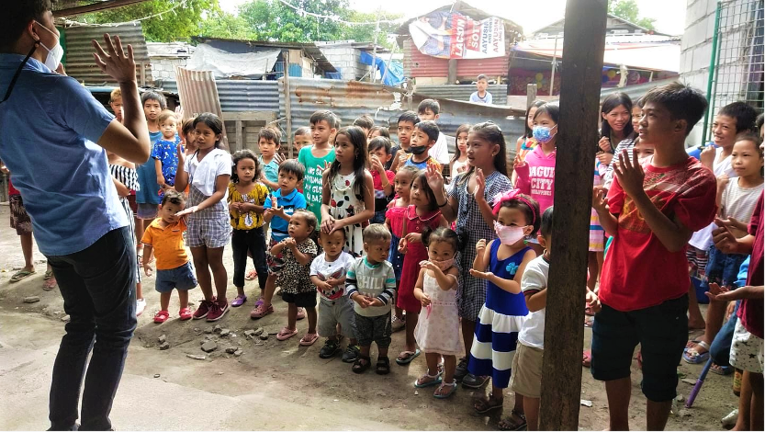 PMF: Philippines Church Planting
Giving Code: 137223
Region: Asia-Pacific
Area: Asia-Pacific
COST (USD$): 21,600
Description:
You are invited to participate in church planting work across 15 neighborhoods in the Philippines!
This all begins when God plants the location and the passion in the heart of a pastor.  Sometimes the Lord uses relationships to prompt a new church location, and often it begins with outreach to children in an underserved community. There is excitement when God's love has flesh and moves into a neighborhood! 
To equip pastors and districts to fulfill this calling to plant a churches, this project will provide 15 church planting pastors who are planting a new church $60 per month for the first two years. These funds will help the pastor with transportation costs and feeding program costs.  
Rev. Arnel Piliin, the leader of the Philippines-Micronesia Field, said, "I have a passion to see the church in the Philippines grow in numbers so that many would hear about Jesus, but also that each individual in those churches would grow deeper spiritually and walk the journey of life in close communion with their savior. This is why the Philippines-Micronesia Field Office has a priority of equipping districts to grow their churches."
Will you help to share the Living Hope of Christ in 15 neighborhoods?
"The Word became flesh and blood, and moved into the neighborhood. We saw the glory with our own eyes, the one-of-a-kind glory, like Father, like Son, Generous inside and out, true from start to finish. " John 1:14 (MSG)
Cost for Church Planting = Est. $60 per location per month
Church Planting Locations = 15
Duration = 24 months
Total Donation Needed = $ 21,600
Make A Donation




WYSIWYG Content
Donate by Check:
In the US:
Make checks payable to General Treasurer and send them to:
Global Treasury Services
Church of the Nazarene
P.O. Box 843116
Kansas City, MO 64184-3116
In Canada:
Make Checks payable Church of the Nazarene Canada and send them to:
Church of the Nazarene Canada
3657 Ponytrail Drive
Mississauga, Ontario L4X 1W5.
Be sure to put 137223 in the Memo area. Thanks for your donation.