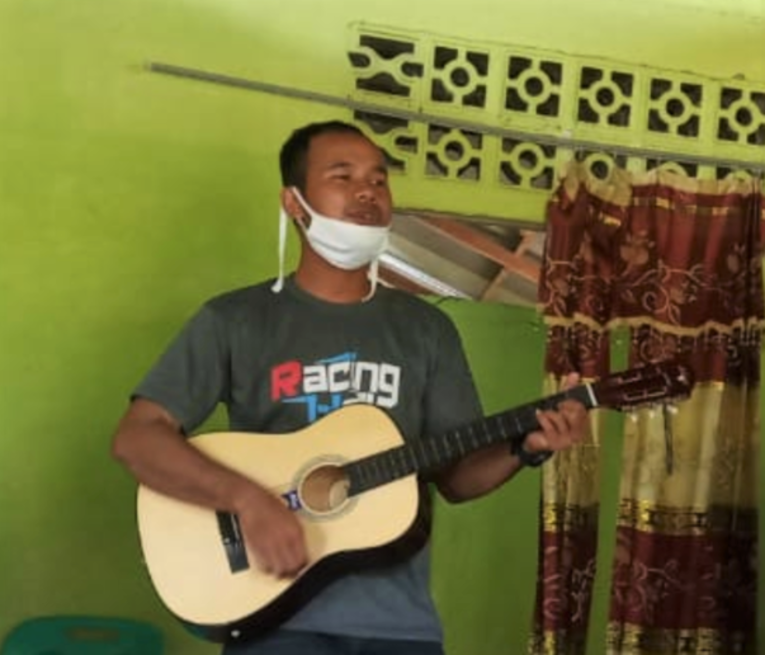 SLD: Musical Instruments
Giving Code: 137129
Region: Asia-Pacific
Area: Asia-Pacific
COST (USD$): 7,800
Description:
Music is powerful, particularly in the Sealands Field of the Asia-Pacific Region. The Christian tradition of joyful music stands out in this part of the world, and it draws people to Christ. It also teaches truth in a way that "sticks" and is an effective tool in relationship building. For all of those reasons, music is an important element in church planting! For leaders and church planters with limited financial means, helping to supply musical instruments is a straightforward way to equip them for ministry.
Guitars are the most desired instrument since they are portable and suitable to small group settings. A gift of $70 will supply a guitar for church planting efforts and new discipleship groups.
This project will also help more established congregations who wish to purchase a keyboard by supplying half of the cost of the keyboard while the congregation raises the funds for the other half.  A gift of $500 will match the local church's offering and supply half the cost of a keyboard. A larger instrument helps developing churches to express the joy they find in Christ in even more creative ways suitable to larger groups.
The goal is to supply 40 guitars and 10 keyboards across the field through this project,
Will you help us put a song in the hearts of many believers and those yet to know Christ in the Sealands Field?
Cost:
Acoustic guitar - $70
Half the cost of a keyboard - $500
Total Goal: 40 guitars and 10 keyboards = $7,800
Make A Donation




WYSIWYG Content
Donate by Check:
In the US:
Make checks payable to General Treasurer and send them to:
Global Treasury Services
Church of the Nazarene
P.O. Box 843116
Kansas City, MO 64184-3116
In Canada:
Make Checks payable Church of the Nazarene Canada and send them to:
Church of the Nazarene Canada
3657 Ponytrail Drive
Mississauga, Ontario L4X 1W5.
Be sure to put 137129 in the Memo area. Thanks for your donation.