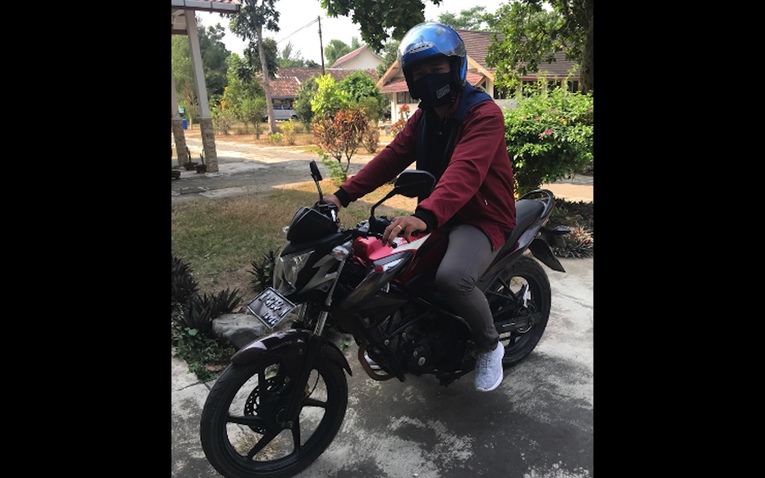 SLD: Motorcycles for Ministers
Giving Code: 146943
Region: Asia-Pacific
Area: Asia-Pacific
COST (USD$): 32,000
Description:
There are good problems and bad problems.  The need for motorcycles is a good problem.

The church in the Sealands Field in the Asia-Pacific Region, which covers a population of 267 million people, is growing through church planting and entering new areas. It's an exciting time and place to minister!

Good transportation for ministers helps them to reach these new communities.Motorcycles are an effective tool for building relationships that lead to kingdom growth.  With increasing numbers of new ministers and church planters, there is increasing need for motorcycles they can use to answer the call God has given to them. 
This project is designed to offer transportation to 20 ministers by providing them with a used motorcycle, a safety helmet and the fees to register the motorcycle. Providing a good, used motorcycle for a minister is a direct way to be involved in sharing God's love in pioneer areas! 
Costs per set:
   Used Motorcycle: $1400
   Helmet: $50
   Registration Fees: $150
# of Sets: 20
Total Donation Needed: $32,000
Make A Donation




WYSIWYG Content
Donate by Check:
In the US:
Make checks payable to General Treasurer and send them to:
Global Treasury Services
Church of the Nazarene
P.O. Box 843116
Kansas City, MO 64184-3116
In Canada:
Make Checks payable Church of the Nazarene Canada and send them to:
Church of the Nazarene Canada
3657 Ponytrail Drive
Mississauga, Ontario L4X 1W5.
Be sure to put 146943 in the Memo area. Thanks for your donation.