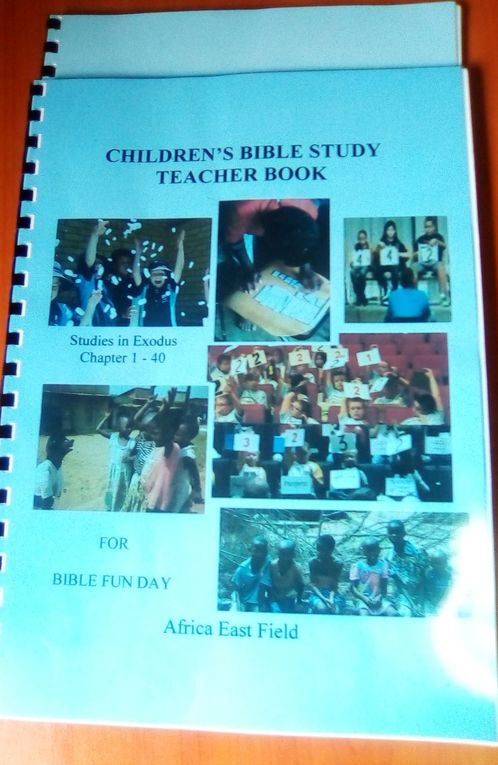 BIBLE Quiz Publication
Giving Code: 137418
Region: Africa
Area: Africa
COST (USD$): 85,000
Description:
Bible quizzing is a fun way to engage a child into a deeper personal relationship with Christ by studying God's Word. Technology has placed the world in the palms of our hands but there are still challenges that hinder many children in Africa from participating in our Nazarene Children's World Quiz programs

One of the main challenges is the cost to send and to receive Bible study resources on time across Africa. Another challenge is that the curricula as it is originally published can be too wordy for an English language learner or use unfamiliar illustrations or quiz questions.

The yearly publication of this Bible quizzing project addresses both of these issues. Your donation will help print more books for many children, like Kemuntho in Kenya. Kemuntho and her friends desire to study the Bible but are frustrated by the challenges of the original publication. Your donation will help to bring one Bible study book customized to fit the African context into Kemuntho's hands.

Thank you for joining us to provide meaningful material to kids across the Africa Region. 
Make A Donation




WYSIWYG Content
Donate by Check:
In the US:
Make checks payable to General Treasurer and send them to:
Global Treasury Services
Church of the Nazarene
P.O. Box 843116
Kansas City, MO 64184-3116
In Canada:
Make Checks payable Church of the Nazarene Canada and send them to:
Church of the Nazarene Canada
3657 Ponytrail Drive
Mississauga, Ontario L4X 1W5.
Be sure to put 137418 in the Memo area. Thanks for your donation.