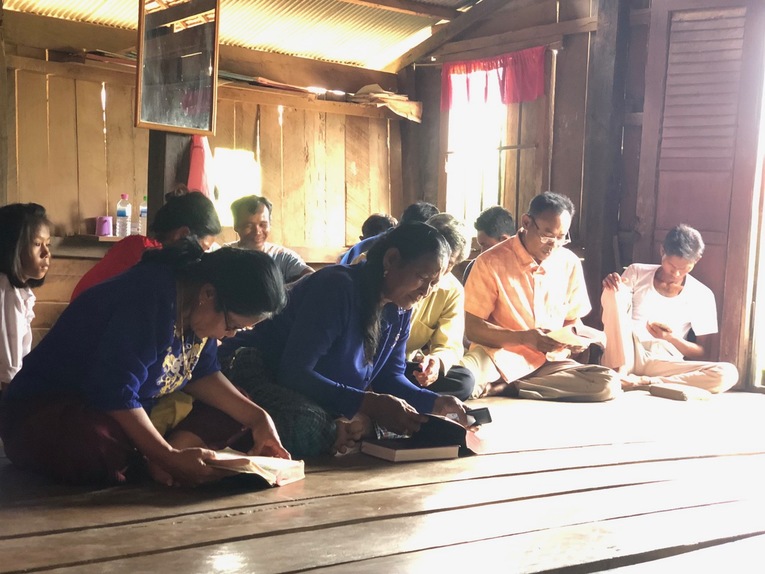 SEA: Developing Disciples in Cambodia Project
Giving Code: 135758
Region: Asia-Pacific
Area: Asia-Pacific
COST (USD$): 25,000
Description:
Cambodia is a country like no other in SE Asia. For over 1000 years the people of Cambodia have endured extreme poverty and oppression. As a result, it is said that the people of Cambodia suffer from generational PTSD… that it is actually a part of their culture. And it is only in the past 10 years that the country has really begun to recover from the devastation wrought by the rule of the Khmer Rouge. Cambodia is decades behind the rest of SE Asia in infrastructure, technology, education, and opportunity.

But for those who have found the freedom that is offered through a relationship with Jesus Christ this all-too-real past will no longer be their future! And just like the proud parents who brought their 2 year old son to District Assembly last year and declared that he would be the first generation to be raised Christian, we too can declare that through the work of the Church of the Nazarene, shackles are being broken, people are being set free, and through the power of God future generations will not be the same!

In spite of a severe lack of resources and a seemingly endless list of obstacles and challenges, the church in Cambodia continues to grow steadily. In spite of the fact that most churches meet underneath their raised houses in areas so remote that we are only able to visit them a few times a year, they find ways to connect with one another, often traveling an entire day just to spend and afternoon with their brothers and sisters in Christ. And in spite of the fact that the Cambodia District has yet to ordain its first pastor, many are responding to God's call on their lives to make disciples.

The Developing Disciples in Cambodia Project offers Christ-followers around the world an opportunity to participate in building the Kingdom of God "to the ends of the earth"!
Make A Donation




WYSIWYG Content
Donate by Check:
In the US:
Make checks payable to General Treasurer and send them to:
Global Treasury Services
Church of the Nazarene
P.O. Box 843116
Kansas City, MO 64184-3116
In Canada:
Make Checks payable Church of the Nazarene Canada and send them to:
Church of the Nazarene Canada
3657 Ponytrail Drive
Mississauga, Ontario L4X 1W5.
Be sure to put 135758 in the Memo area. Thanks for your donation.