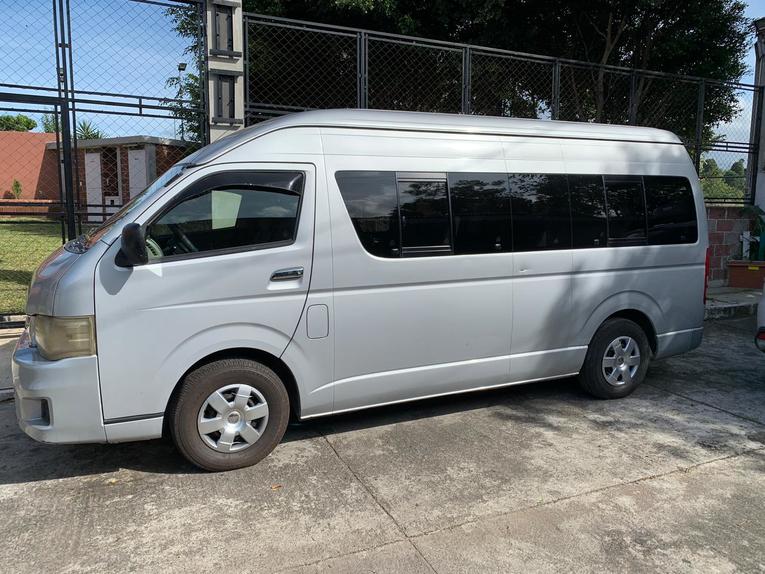 Purchase a new Hiace
Giving Code: 136390
Region: Mesoamerica
Area: Mesoamerica
COST (USD$): 7,000
Description:
Guatemala Work & Witness has hosted more than 400 short-term teams over the years, mobilizing thousands of people to serve alongside local churches and districts across the country. Most of the teams arrive in the capital and then travel for hours to reach the community where they will be serving. 

The many miles most teams travel within Guatemala make good transportation a necessity. Leaders in the ministry knew a vehicle would need to be purchased to replace an older one sold in 2019. Recently, pandemic restrictions requiring vehicles to only be filled to 50% capacity re-emphasized the need. 

The Work & Witness coordinator recently encountered a vehicle that fit the requirements perfectly. It is a well-maintained 2013 Hiace the owner is selling for $20,000 USD. The ministry has $13,000 from the sale of the previous vehicle, leaving a need for $7,000 in order to complete the purchase.   

One day, when pandemic restrictions ease and more teams are able to travel, this vehicle will give more flexibility to host several short-term missions teams at the same time.
Click "donate now" to help ensure safe transportation for team members serving in this dynamic ministry!
Make A Donation




WYSIWYG Content
Donate by Check:
In the US:
Make checks payable to General Treasurer and send them to:
Global Treasury Services
Church of the Nazarene
P.O. Box 843116
Kansas City, MO 64184-3116
In Canada:
Make Checks payable Church of the Nazarene Canada and send them to:
Church of the Nazarene Canada
3657 Ponytrail Drive
Mississauga, Ontario L4X 1W5.
Be sure to put 136390 in the Memo area. Thanks for your donation.