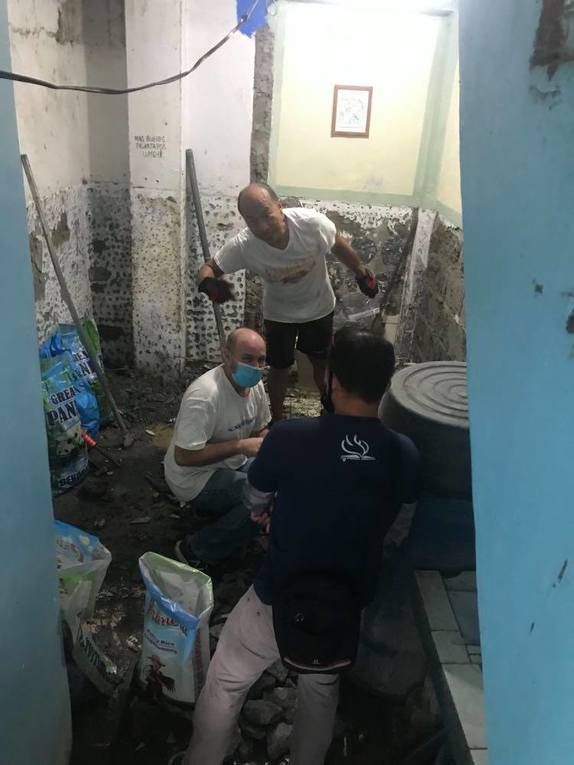 PMF: Property Repairs for Churches
Giving Code: 136422
Region: Asia-Pacific
Area: Asia-Pacific
COST (USD$): 12,000
Description:
Many churches in the Philippines spring up organically in someone's home, somewhere outdoor, a building donated or a rented building. As a result, there are many physical structures where churches meet that require repair or renovation.
These repairs can span from addressing plumbing needs so the church has a usable bathroom, to electrical or carpentry issues. For many of these locations, a budget of $2,000 - $4,000 can make a big difference to make their space more functional.
This project is targeted to renovations or repairs that will better position the church for ministry in the community. These are churches who are already ministering and who have already contributed towards the intended project in some way. By contributing towards this project, you can help to "jump start" community outreach ministries, led by passionate and visionary leaders, by addressing the structural issues of the facilities.
This is an ongoing situation, so this project is intended to address the needs of approximately 4 churches every year. With an estimated budget of $3,000 per project, the total annual budget is $12,000.
Click "donate now" to help churches create safe, welcoming places in order to share the Good News of Jesus in their communities!
Make A Donation




WYSIWYG Content
Donate by Check:
In the US:
Make checks payable to General Treasurer and send them to:
Global Treasury Services
Church of the Nazarene
P.O. Box 843116
Kansas City, MO 64184-3116
In Canada:
Make Checks payable Church of the Nazarene Canada and send them to:
Church of the Nazarene Canada
3657 Ponytrail Drive
Mississauga, Ontario L4X 1W5.
Be sure to put 136422 in the Memo area. Thanks for your donation.