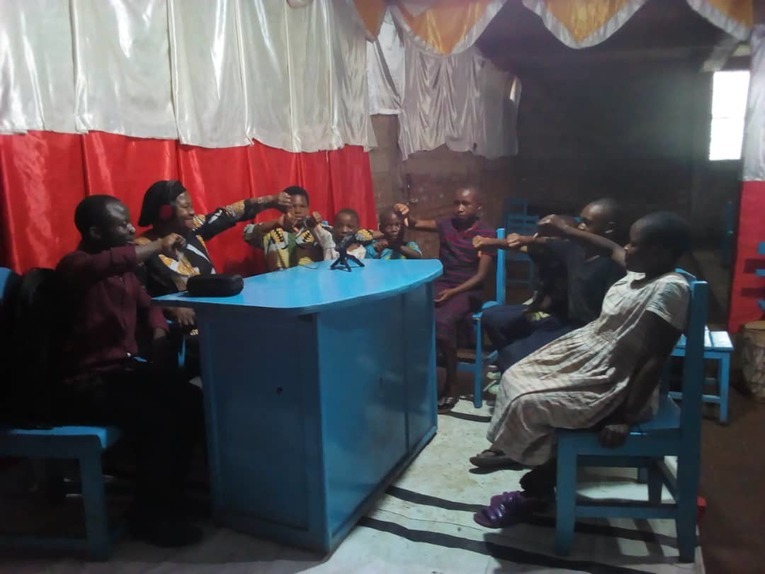 Orality Discipleship in Africa
Giving Code: 135484
Region: Africa
Area: Africa
COST (USD$): 60,500
Description:
Africa is a linguistically rich continent, with more than two thousand spoken languages or 30% of the languages of the whole planet. The African context is based on oral culture. Tens of thousands of people learn by hearing stories in their mother tongue. Our values are established through tradition and learning in our mother tongue.
Orality Discipleship is the answer to the growing issue of how to disciple tens of thousands of believers in hundreds of languages in multiple countries at the same time. It guides people to the truths from Scripture in a powerful way that touches their souls and explains it in a depth that defies doubt. The program is instrumental in preparing disciple-makers through oral methods. Believers learn to tell stories to share and teach the Word of God and to nurture new believers to mature disciples.
This project is to establish and strengthen discipleship in the region over the course of several years by using oral methods. To reach that goal, leaders in the Africa Region intend to:
Train Orality Discipleship champions on the Africa Region
Establish centers of Bible story telling in local churches and districts
Train Bible stories tellers and reinforce the network of coaches.
Translate, produce and distribute story teller materials in various local languages to districts
Great story tellers use local wisdom and discover the issues that affect the community. Then they use the values that are common knowledge and either affirm or contradict these values with Godly values. Using local poems, sayings, and songs make it easier for listeners to connect to the truth and help them forge a deeper faith in God. As a part of this project, trainers will record their stories and share them with others in order to provide an audio library of well told stories with good questions in the various languages. Ultimately, material will be translated to many different mother tongues and distributed across the region.
Click "give now" to financially support this meaningful, creative work in the Africa Region to make Christ-like disciples in the nations!
Make A Donation




WYSIWYG Content
Donate by Check:
In the US:
Make checks payable to General Treasurer and send them to:
Global Treasury Services
Church of the Nazarene
P.O. Box 843116
Kansas City, MO 64184-3116
In Canada:
Make Checks payable Church of the Nazarene Canada and send them to:
Church of the Nazarene Canada
3657 Ponytrail Drive
Mississauga, Ontario L4X 1W5.
Be sure to put 135484 in the Memo area. Thanks for your donation.