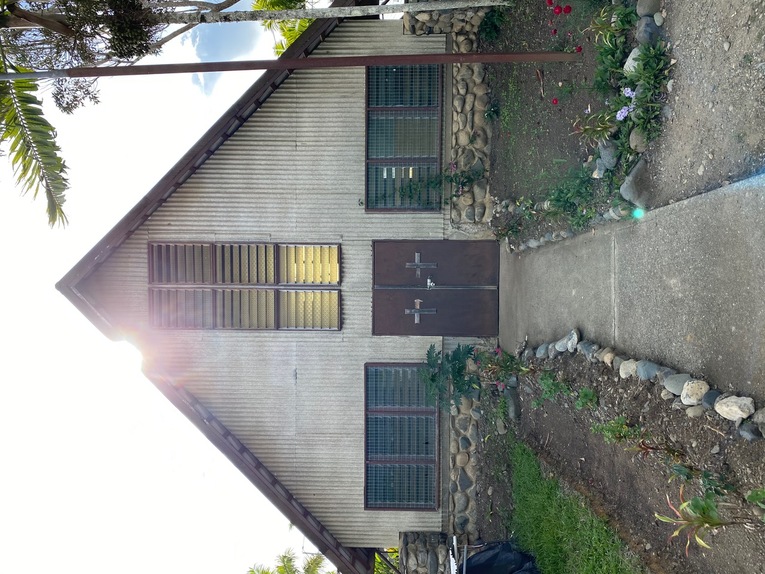 MSP: Kudjip Nazarene Hospital Chapel Renovation
Giving Code: 136286
Region: Asia-Pacific
Area: Asia-Pacific
COST (USD$): 10,000
Description:
God's hand has been at work in countless ways through the ministries that take place in the chapel at Kudjip. It is a place where many people have had direct encounters with God, and it also serves as a symbol of God's work through his church at Kudjip Nazarene Hospital.
Over the years, this building has served as the home to weekly hospital staff devotions, ladies' gatherings, kids' church, missionary meetings, graduations, Christmas cantatas and countless other services and special events. Quite a few groups use the chapel for weekly meetings, special fellowship times and workshops, including young people (NYI) on station, Sunday school and discipleship groups, women's ministries on station, men's ministry on station, and Health Workers Fellowship. Chaplains can use the chapel for prayer sessions as well.
The building is now in need of some significant updates and repairs to allow it to continue to serve as a central place of ministry at Kudjip.
Some of the updates include:
Installing new front doors, siding, windows, and lighting
Painting 
Refinishing the walls, benches, and altar 
Polishing the interior stone wall
Adding an outdoor, open-air pavilion on the current cement slab between the chapel and the new administration building
Click "donate now" to help make the repairs needed to keep this important place of spiritual refreshment usable for the team living and serving at Kudjip.
Make A Donation




WYSIWYG Content
Donate by Check:
In the US:
Make checks payable to General Treasurer and send them to:
Global Treasury Services
Church of the Nazarene
P.O. Box 843116
Kansas City, MO 64184-3116
In Canada:
Make Checks payable Church of the Nazarene Canada and send them to:
Church of the Nazarene Canada
3657 Ponytrail Drive
Mississauga, Ontario L4X 1W5.
Be sure to put 136286 in the Memo area. Thanks for your donation.