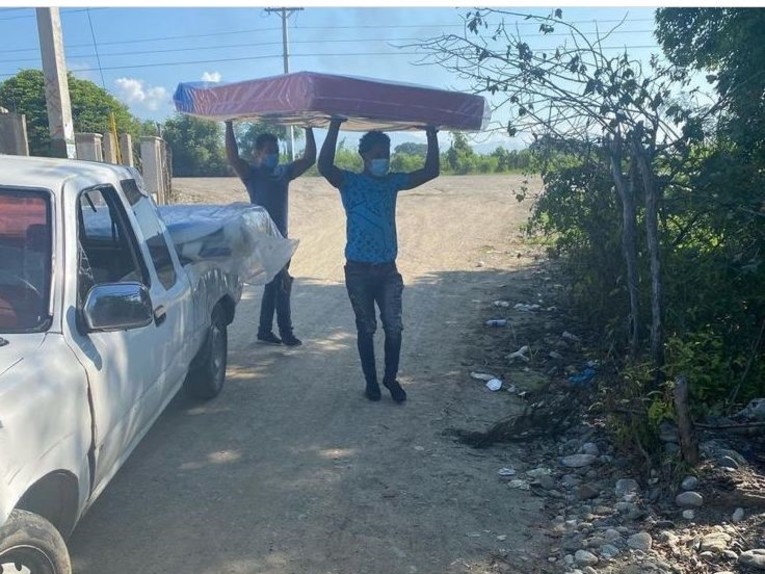 Community Service Projects in San Juan, Dominican Republic
Giving Code: 136446
Region: Mesoamerica
Area: Mesoamerica
COST (USD$): 5,000
Description:
The Iglesia del Nazareno Casa de Bendicion (House of Blessing Church of the Nazarene) in the Dominican Republic has a history of showing the love of Jesus by meeting physical needs in their community. One of the basic needs for many people in this area is a safe, clean place to sleep, which means a cement floor and a bed.  Through the provision of a place to sleep, the church hopes to express God's love to its community and find new opportunities to share the Gospel.
Click "donate now" to help purchase the supplies to pour concrete floors and provide beds for families in the community near this active, missional local church.
Make A Donation




WYSIWYG Content
Donate by Check:
In the US:
Make checks payable to General Treasurer and send them to:
Global Treasury Services
Church of the Nazarene
P.O. Box 843116
Kansas City, MO 64184-3116
In Canada:
Make Checks payable Church of the Nazarene Canada and send them to:
Church of the Nazarene Canada
3657 Ponytrail Drive
Mississauga, Ontario L4X 1W5.
Be sure to put 136446 in the Memo area. Thanks for your donation.