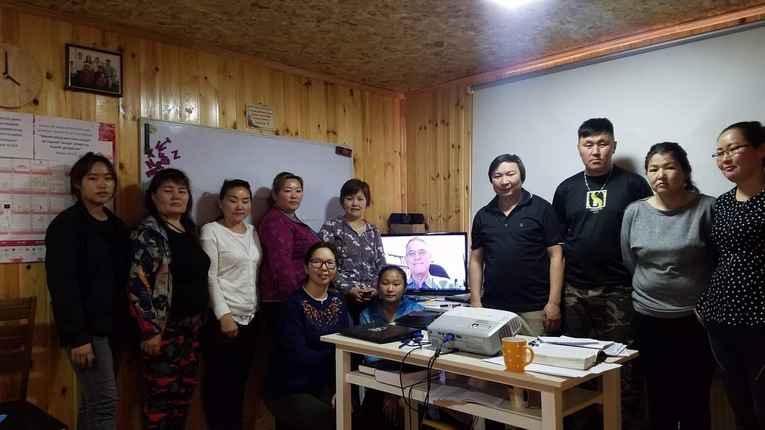 CMF: Mongolia Ministerial Preparation
Giving Code: 135926
Region:
Area:
COST (USD$): 45,000
Description:
The Church of the Nazarene in Mongolia has seen tremendous growth, with churches and members doubling nearly every year. The foundation and future of this church are its national leaders. We are thankful for a tremendous group of called and passionate ministers who care deeply for the expansion of God's Kingdom throughout their nation and beyond. These ministers intentionally and proactively seek opportunities to share the Gospel in their neighborhoods and neighboring countries.
These Mongolian pastors are being equipped in theological education and ministerial preparation through the Nazarene Course of Study. In a country with limited theological resources, we anticipate a core group of theological-equipped pastors and church leaders who can, in turn, disciple and teach the Mongolian believers, together creating a united and mature Mongolian Nazarene Church that will live out their faith in the community, evangelize pre-believers, compassionately care for the hurt and needy, plant new churches, and train future church leaders.
Students pay tuition appropriate to their income levels, which cover expenses such as textbooks, classroom supplies and utilities. Yet with a national average annual household income of $1600 USD, these Mongolian pastors are not able to pay tuition that covers the cost of the program. Additional costs beyond the students'  tuition include NTC fees, translator salaries, and video conferencing equipment.
There are currently 16 students in the program. A donation of $2800 will cover the cost of the program for one student. A donation of $150 will cover the cost of one course for one student.
Make A Donation




WYSIWYG Content
Donate by Check:
In the US:
Make checks payable to General Treasurer and send them to:
Global Treasury Services
Church of the Nazarene
P.O. Box 843116
Kansas City, MO 64184-3116
In Canada:
Make Checks payable Church of the Nazarene Canada and send them to:
Church of the Nazarene Canada
3657 Ponytrail Drive
Mississauga, Ontario L4X 1W5.
Be sure to put 135926 in the Memo area. Thanks for your donation.