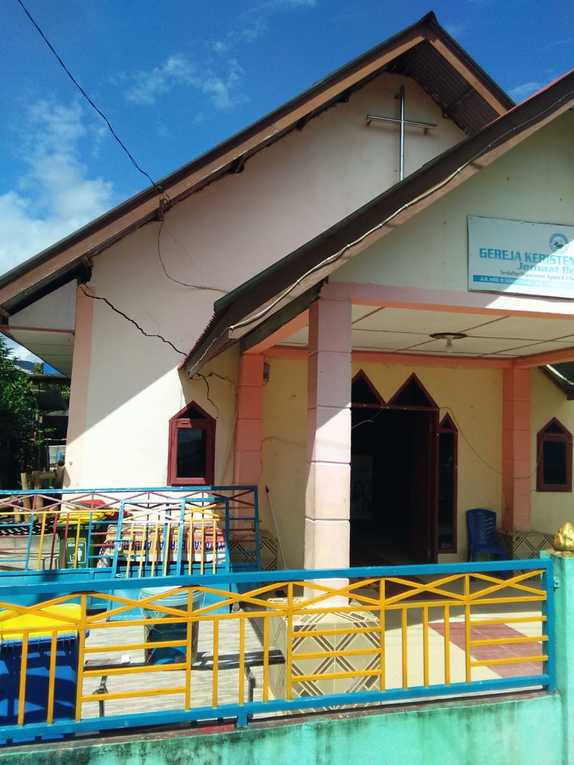 SLD: Blessing Churches Fund
Giving Code: 135339
Region: Asia-Pacific
Area: Asia-Pacific
COST (USD$): 40,000
Description:
From time to time, churches face unexpected but serious rebuilding issues. The Blessing Churches Fund is intended to rebuild church buildings used for ministry and training in this pioneer area.
The fund is named for a particular congregation facing an unexpected need to rebuild their building. In early 2020, their next-door neighbor built a multi-story building very close to their property line, which caused the foundation of the church building to shift. Cracks indicated it was going to fall, so they demolished it to prevent injuries. Though the neighbor contributed financially towards rebuilding, it was not nearly enough to cover the costs of a new structure. The church board has been working diligently to rebuild with both labor and funds, but they need additional financial help to complete the project.
This fund is intended offer help to this church and others facing similar circumstances. The church provides labor and some financial resources, so this fund acts as an encouragement to the congregation that enables them to face what seems to be an impossible situation.

Click "donate now" to help resource and encourage the church in the Sealands Field! 

 
Make A Donation




WYSIWYG Content
Donate by Check:
In the US:
Make checks payable to General Treasurer and send them to:
Global Treasury Services
Church of the Nazarene
P.O. Box 843116
Kansas City, MO 64184-3116
In Canada:
Make Checks payable Church of the Nazarene Canada and send them to:
Church of the Nazarene Canada
3657 Ponytrail Drive
Mississauga, Ontario L4X 1W5.
Be sure to put 135339 in the Memo area. Thanks for your donation.