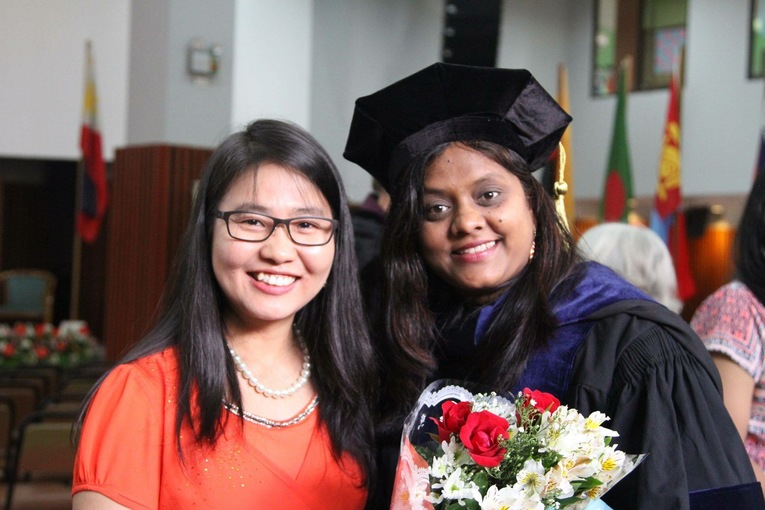 APNTS: Student Scholarships
Giving Code: 122536
Region: Asia-Pacific
Area: Asia-Pacific
COST (USD$): 110,000
Description:
Many students who attend APNTS come from challenging economic circumstances and struggle to afford tuition, fees, books, food, and residential costs. Financial assistance is needed, and can only be provided through donations since tuition charges do not provide sufficient funds beyond operating costs for institution-based grants and scholarships. Even small gifts of $100-$500 can go a long way toward providing for student need; a larger donation of $1,500 can pay tuition for an entire year for one student. An endowment of $10,000 or more can provide a scholarship for qualified students every year from interest earned. Contributions can also be designated toward the Student Work Assistance Program (SWAP) which helps provide funds for students from outside the Philippines whose visas do not allow them to work off-campus. An investment in student financial assistance will pay future dividends toward the Kingdom of God as these students go out after their graduation to share the good news of Jesus Christ!
Make A Donation




WYSIWYG Content
Donate by Check:
In the US:
Make checks payable to General Treasurer and send them to:
Global Treasury Services
Church of the Nazarene
P.O. Box 843116
Kansas City, MO 64184-3116
In Canada:
Make Checks payable Church of the Nazarene Canada and send them to:
Church of the Nazarene Canada
3657 Ponytrail Drive
Mississauga, Ontario L4X 1W5.
Be sure to put 122536 in the Memo area. Thanks for your donation.