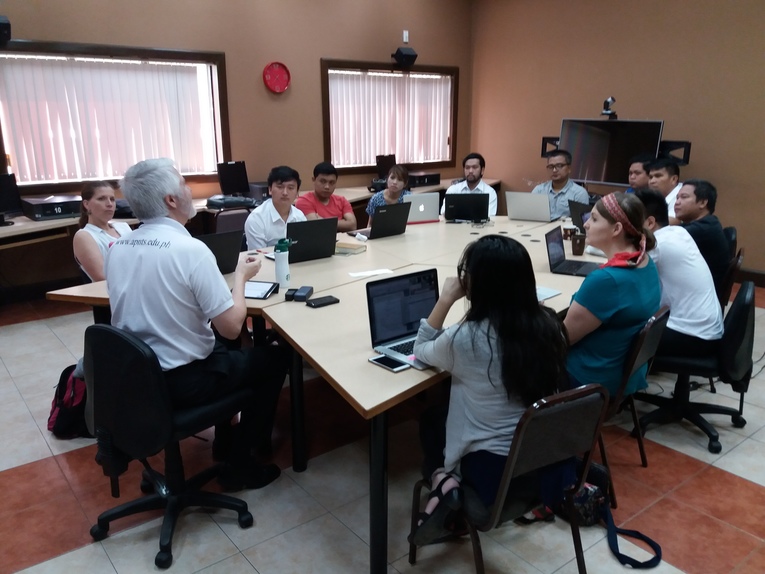 APNTS: IT Upgrade
Giving Code: 127021
Region: Asia-Pacific
Area: Asia-Pacific
COST (USD$): 30,000
Description:
New computers are needed, since most of the computers on campus are outdated and incapable of handling new programs and performing needed tasks and functions effectively. Schools everywhere face the challenge of staying current with instructional technology, and the difficulty of providing needed in classroom, office, and residential space in the Philippines is even greater. Along with hardware, a new integrated operating system is being developed for registering and advising students, tracking academic progress, keeping records, providing online payment of student accounts, and maintaining a database for prospective students, alumni, and donors. Training and implementation will enable APNTS to expand into offsite centers throughout Asia-Pacific, and train more pastors, missionaries, teachers, and leaders for the church who cannot relocate to Manila and would otherwise be unable to pursue their education.
Make A Donation




WYSIWYG Content
Donate by Check:
In the US:
Make checks payable to General Treasurer and send them to:
Global Treasury Services
Church of the Nazarene
P.O. Box 843116
Kansas City, MO 64184-3116
In Canada:
Make Checks payable Church of the Nazarene Canada and send them to:
Church of the Nazarene Canada
3657 Ponytrail Drive
Mississauga, Ontario L4X 1W5.
Be sure to put 127021 in the Memo area. Thanks for your donation.