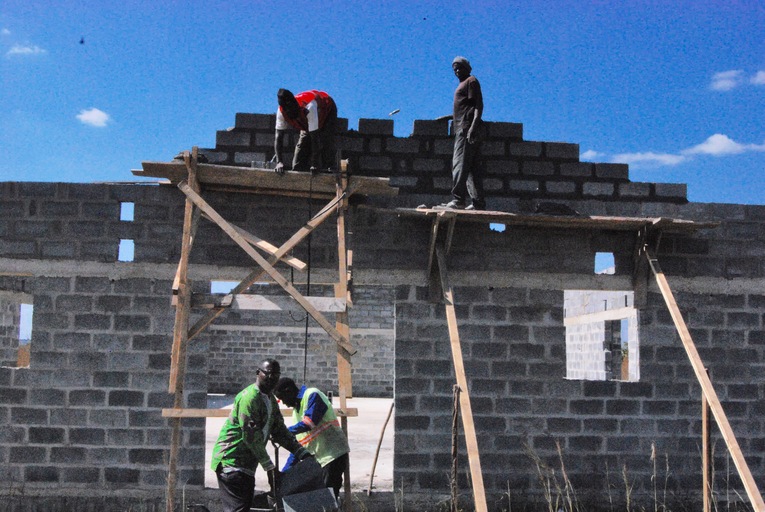 Kapiri Mposhi Church of the Nazarene
Giving Code: 136272
Region: Africa
Area: Africa
COST (USD$): 10,000
Description:
In 2015,
JESUS
Film teams from Zambia South and Zambia Copperbelt districts joined forces and planted a Nazarene Church in Kapiri Mposhi town, which is located between the Copperbelt Province and Lusaka Province. It is a growing community that had never had a Nazarene church before. The young church met in school classrooms for three years until pandemic restrictions prevented them from using the school.
The church, acting on faith, purchased a plot of land and built a simple structure using their own resources. 
Soon after, a generous donor helped to significantly advance the project, contributing towards the foundation, walls and a roof. As one leader put it, the church has moved from a point of desperation, with no place to meet, to hope and great joy! 
There are still many items left in order to complete this special meeting place.  The main photo of the walls in process is from June 2021. The church eagerly awaits the day when this new building can serve as a valuable tool in ministry. 
The completed building will serve as a center for many types of ministry, including:
Regular church gatherings and worship services
Extension education for pastors and leaders
Ministry to children, youth and adults
Conferences
Click "donate now" to support our brothers and sisters in the Kapiri Mposhi Church of the Nazarene as they work to complete this building, and pray for their ongoing ministry to their community.   
Make A Donation




WYSIWYG Content
Donate by Check:
In the US:
Make checks payable to General Treasurer and send them to:
Global Treasury Services
Church of the Nazarene
P.O. Box 843116
Kansas City, MO 64184-3116
In Canada:
Make Checks payable Church of the Nazarene Canada and send them to:
Church of the Nazarene Canada
3657 Ponytrail Drive
Mississauga, Ontario L4X 1W5.
Be sure to put 136272 in the Memo area. Thanks for your donation.