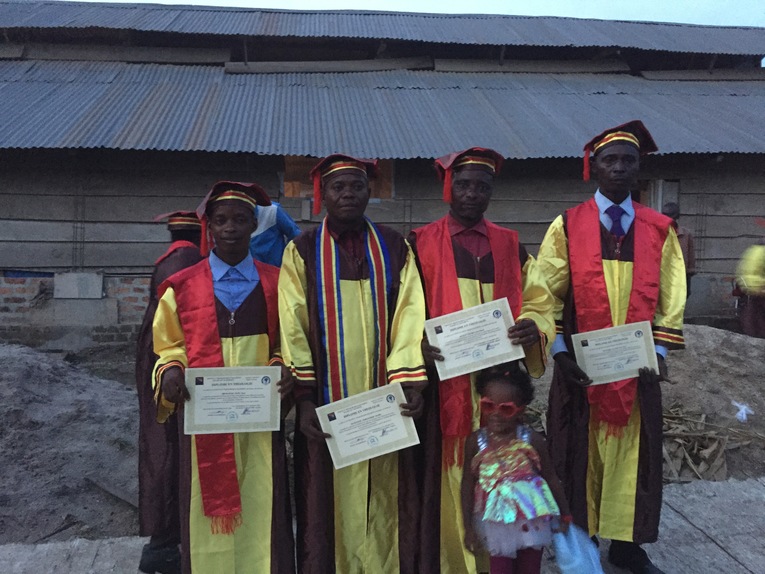 DRC - Kisangani District Center
Giving Code: AMS1000
Region: Africa
Area: Africa
COST (USD$): 20,000
Description:
The Pioneer Area of Kisangani is currently awaiting approval to be granted its own status of a phase one district. The Church of the Nazarene was started in the area surrounding Kisangani by refugees fleeing the war in the east during the mid-1990's. Even though the church was started long ago, its remote location and the subsequent wars fought over the areas rich diamond mines have slowed the growth of the Church of the Nazarene in this area. Peace has recently returned to the region during the past 10 years and the church is growing again. Kisangani is becoming the staging point for the work of the Church of the Nazarene to both the central and northern parts of the country, which are currently some of the most unreached parts of the field. Right now, we need a center where we can continue to train pastors and send them out for ministry. We have a church currently built on a much-desired piece of land in the city center of Kisangani. It is the perfect place for training pastors, district offices, and possibly a primary school. Before we continue to invest in the property, we need to legally acquire the land from the owner who has agreed to sell us the land for 30,000 USD. Your gift will enable the church to continue to move forward, grow, and reach the people of Kisangani.
Make A Donation




WYSIWYG Content
Donate by Check:
In the US:
Make checks payable to General Treasurer and send them to:
Global Treasury Services
Church of the Nazarene
P.O. Box 843116
Kansas City, MO 64184-3116
In Canada:
Make Checks payable Church of the Nazarene Canada and send them to:
Church of the Nazarene Canada
3657 Ponytrail Drive
Mississauga, Ontario L4X 1W5.
Be sure to put AMS1000 in the Memo area. Thanks for your donation.