Costa Rica family gives back after receiving COVID-19 aid
by
| 21 Jul 2020
画像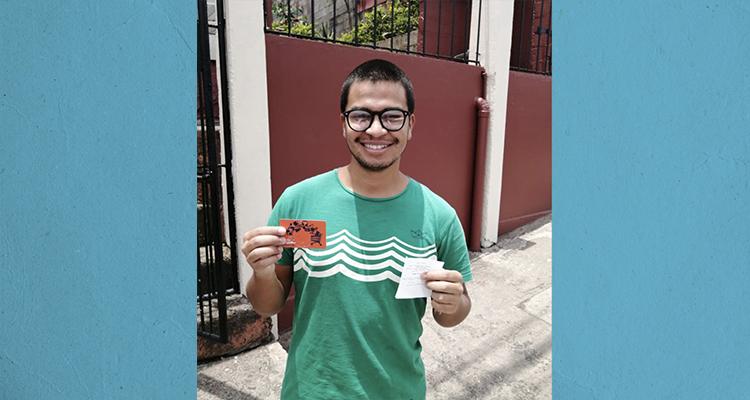 When the COVID-19 pandemic began to spread to Costa Rica, a local church developed an initiative called Ayuda Conmigo (Let's Help Together) to help families who were being affected by the crisis.
The project was a joint effort between members of Los Angeles Church of the Nazarene and local residents as they donated to a fund to help families in need.
One of the families to receive aid was a young man and his mother, Pablo and Yessenia. Yessenia previously worked as a caterer, but because of the pandemic and isolation restrictions, she was unable to work.
Thanks to the financial contribution of Ayuda Conmigo, they were able to sustain themselves for the first few weeks. With the funds provided by the church and other donations they received, they decided to start a small fast food company at home, Comida rápida Yes. The new business has thrived and is a new source of support for Yessenia's family. A short time later, they decided to give the church a portion of the proceeds to help other families. 
"God has been so good to them," said Andrés Fernández, pastor of Los Angeles Church of the Nazarene. "This family that at the beginning of the pandemic needed an economic injection from Ayuda Conmigo, only a few weeks later they were donating money from the fruit of their business so that other families could benefit."
Pablo and Yessenia were able to hire a young man from the church who lost his job so that he could also have an income for his family. 
"It is beautiful to see how a family that received financial aid was proactive, managing to multiply that money to the point of now being able to give of its resources to help others," Fernández said.
Fernandez believes this shows the combination of a church concerned with community, a family making good decisions, plus the help of the Lord. He called it a wonderful equation for the integral development of people and the extension of the mission of Christ on earth.
"We thank God for families like that of this young man and his mother, who demonstrate that God continues to multiply talents to those who set out to work," Fernandez said.