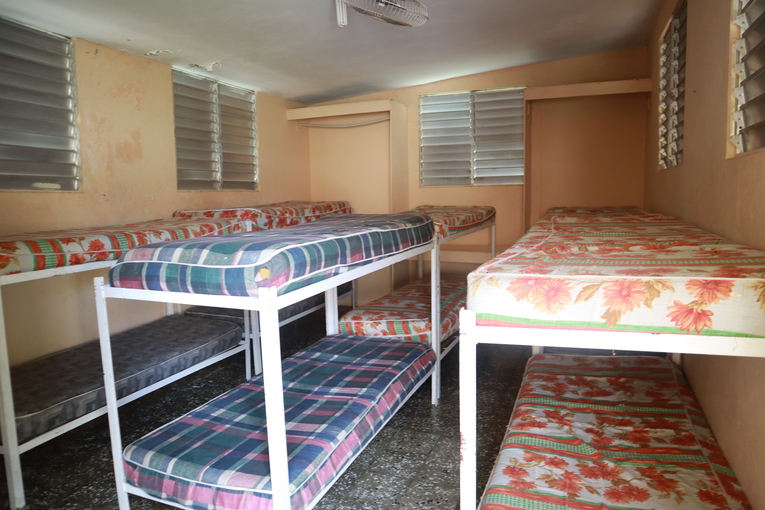 Seminary / Conference Center - Dorm #1 & #2 Mattresses
Giving Code: 136856
Region: Mesoamerica
Area: Mesoamerica
COST (USD$): 2,500
Description:
The Nazarene Seminary in the Dominican Republic, built in the 1970s, has been pivotol in the spiritual formation of generations of Nazarene pastors in this country.  As it did everywhere, the ripple effects of the COVID pandemic seriously diminished the income of the seminary through 2020 and 2021. Some of the maintenance and upkeep normally covered by other income has not been possible.

One of those important updates has been new mattresses for dorm #1 and dorm #2. The mattresses are very thin and worn. Those who come for spiritual retreats or classes spend uncomfortable nights on these beds, which is not the hospitality we would like to offer our guests. We would love for them to have a firm, clean mattress for them to sleep on so they are able to wake up feeling refreshed and rejuvenated for another day of training.

By providing for this project, you will provide someone a good night's sleep so that they may be attentive to what God is teaching them and calling them to do.

Click "donate now" to share a good night's rest with our Dominican brothers and sisters!
 
Make A Donation




WYSIWYG Content
Donate by Check:
In the US:
Make checks payable to General Treasurer and send them to:
Global Treasury Services
Church of the Nazarene
P.O. Box 843116
Kansas City, MO 64184-3116
In Canada:
Make Checks payable Church of the Nazarene Canada and send them to:
Church of the Nazarene Canada
3657 Ponytrail Drive
Mississauga, Ontario L4X 1W5.
Be sure to put 136856 in the Memo area. Thanks for your donation.