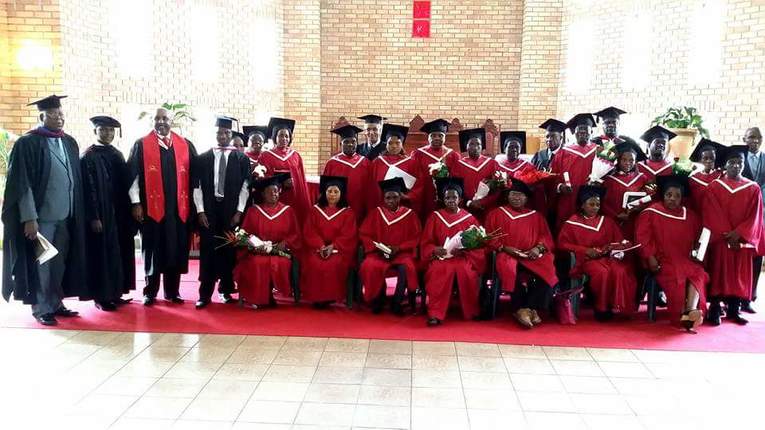 The African Education T.R.E.E.
Giving Code: 136217
Region: Africa
Area: Africa
COST (USD$): 28,000
Description:
The vision of the Africa Region Nazarene Education and Clergy Development is geared towards resourcing and revitalizing students and Christian leaders to effectively grow in their call to Christ's service. We recognize the wisdom of Scripture as it constantly points the faith community toward efficient mentorship and discipleship practice.
That is why we help our clergy and leaders to grow through supervised ministry within Nazarene institutions offering ministry/vocational internships and evaluating students against intentional benchmarks to help them be most effective in their ministry.
This unified approach between formal higher education and ongoing clergy development is a way to bring together our energy and strengths to prepare ministers for powerful ministry. As the regional education coordinator, Dr. Gabriel Benjiman, explained, "We cannot experience fire without light, nor can we experience light without fire, and such is the nature of the relationship between Higher Education and Clergy Development. The two work hand-in-hand and there cannot be one without the other."
Our current priorities, or the "boughs" on this T.R.E.E. of education are:
Teacher Training - Formal educational development of Clergy and Academics
Resourcing - Reviewing, restoring and advancing educational systems
Economic Development - Training for long term sustainability of clergy and leaders
Endowments/Scholarships - Investments design and development for institutional sustainability.
The priorities come out of broader goals of:
Systems synergy between Nazarene educational institutions in the Africa Region as well as other African higher education schools.
Systems collaboration, especially in the areas of:

Curriculum and academic oversight
Women Clergy Advancement
Social Media Connectedness
Clergy and Leaders Resourcing

Bridging the digital divide
TRANS-FROM-ATION - Moving forward
Giving to the African Education T.R.E.E. project will help to support the growth, development and education of ministers across the Africa Region. Click "donate now" to support this important project!
Make A Donation




WYSIWYG Content
Donate by Check:
In the US:
Make checks payable to General Treasurer and send them to:
Global Treasury Services
Church of the Nazarene
P.O. Box 843116
Kansas City, MO 64184-3116
In Canada:
Make Checks payable Church of the Nazarene Canada and send them to:
Church of the Nazarene Canada
3657 Ponytrail Drive
Mississauga, Ontario L4X 1W5.
Be sure to put 136217 in the Memo area. Thanks for your donation.