MNU mourns loss of student-athlete
by
| 02 Aug 2023
Image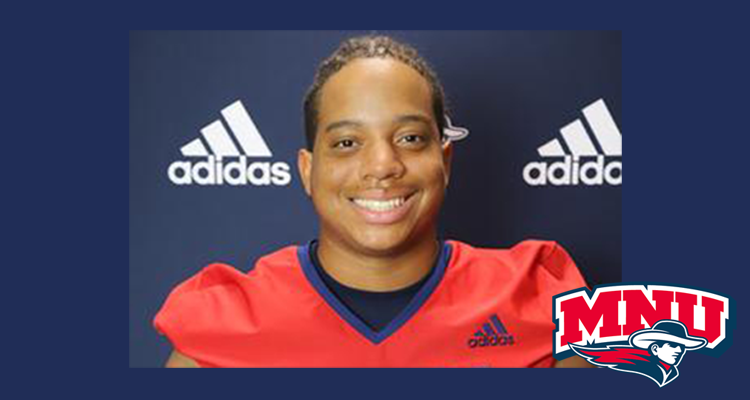 MidAmerica Nazarene University Director of Athletics Todd Garrett announced the untimely passing of Myzelle Law, a beloved university student and member of the MNU football team, on 30 July. Law, 19, was a sophomore defensive lineman for the Pioneers.
Law was known for his talent on the field and his kind-hearted nature off the field. He was held in high esteem and loved by all who had the privilege of knowing him.
"A life taken so young is devastating," Garrett said. "This young man was truly special. Our thoughts and support go out to his family, friends, and fellow students."
Law touched the lives of his teammates, coaches, and fellow students. His passion for the game was matched only by his genuine care for others. Whether it was lending a helping hand to a teammate or brightening someone's day with his infectious smile, Law had the gift of making everyone around him feel valued and supported.
"The university community is saddened and grieving the news of Myzelle's passing," said MNU President David Spittal. "We believe God's love has embraced him even as we mourn his loss. We extend our condolences and continued prayers to his family, friends, and teammates."
Head Football Coach Paul Hansen said he and the coaching staff are devastated with the news of Law's passing.
"Myzelle was very much loved by the team, coaches, and everyone who knew," Hansen said. "Our thoughts and prayers go out to his family and friends during this extremely difficult time."
As news of his passing spreads throughout the Pioneer community, a somber remembrance of the young man is taking place. Football teammates and other MNU athletes will make their way to campus for the new semester this weekend. MNU will make counseling services and resources available to those desiring support.