Washington church opens learning pod to connect with community
by
| 06 Nov 2020
Image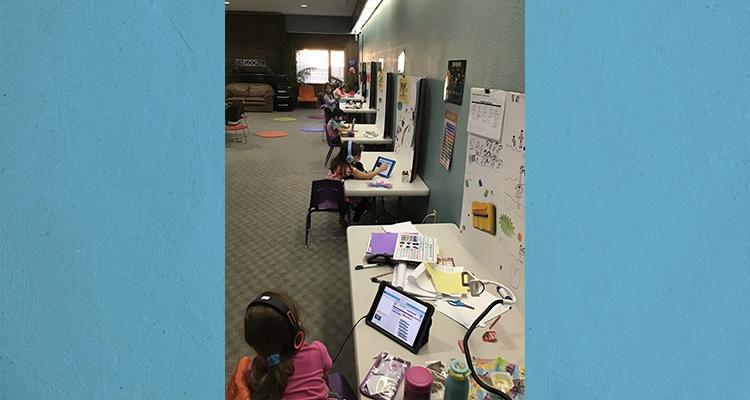 Aurora Community Church of the Nazarene has opened a learning pod for local students to experience school while completing remote learning.
Over a year ago, the Aurora church board prioritized finding ways to open its building to the community during the week, but the pandemic put a damper on those plans. 
As Washington State entered phase 2 of its reopening plan, the church was able to re-open its early learning center. When it became apparent that local schools were going to start remote learning this fall, Suanne Skeen, director of administration, decided to try and start a learning pod for elementary-aged children.
Ten elementary school children are currently enrolled in the learning pod, and another seven are attending pre-Kindergarten through the early learning center. 
A large percentage of the families who attend are not involved with the church, but they have been able to deepen the connection through events like a back to school bash and fall family festival. 
The learning pod has also led to good teaching opportunities for some of the children. Skeen recalled a conversation during lunch on their first day.
"One little girl said, 'Why are there so many T's around the building?' It was a great opportunity to explain the cross and talk to her about Jesus," Skeen said.
Most of the staff and volunteers are associated with the church. The learning pod has given them a chance to connect with the students and also build trust within the community.
Kristene Anderson and her husband recently moved to Shoreline from Iowa. Just as they began to realize the school district was going to move to online education, Anderson saw an advertisement on Facebook for the learning pod and called Skeen.
"Our son likes the structure of going somewhere that's not in the home because of course when he's at home, he wants to play," Anderson said. "I immediately reached out once I saw that post. I liked that they were already accredited. That was someplace I felt more comfortable sending my son, especially being new to the area."
Anderson recalled how hard the spring semester was on her son. She said she has seen an immediate difference in her son since he started attending the learning pod.
"He is really excited to go to school and to play," Anderson said. "When I pick him up, he's happy. He learned, he talks about his friends since they can have recess time and everything like that. We feel like really he needs that structure to thrive, and this has given him a place to go and get some help in following his activities online."