Venezuela church plants lead to 49 baptisms
by
| 21 Jan 2022
Image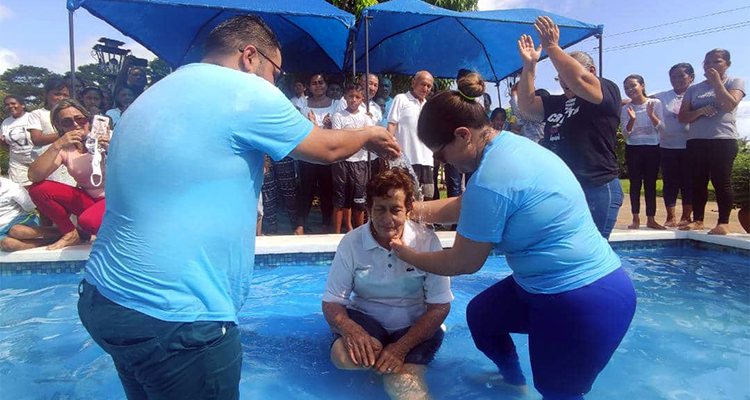 Thanks to the Venezuela Lago District's work to plant new Nazarene churches, 49 people were baptized in a service that brought three of the new congregations together.
In the Perija Zone of the Lago District, leaders have been working to plant new churches through the Ministry of Evangelism, using tools such as the JESUS film, an online forum called Alpha, and Houses of Blessing, which are evangelism-focused small groups. 
Three of the new churches, Machiques, Los Chichies, and Las Piedras, met together to hold the baptism service. Of the 49 people who took this step, more than half of them testified to the transformation that God has made in their lives through the planting of these new churches. 
"I am so excited for this very special and long-awaited moment to complete my first step in my life with Christ," said Ángela Fernández, a woman who was baptized. "It is extraordinary what Jesus has done in my life since I opened my heart to Him. My life was insignificant and my body was full of diseases, but Jesus gave me a new story. Today is a glorious day because I will make public my decision to follow Christ."
During the baptism, the participants were challenged to affirm their lives in Christ and join the evangelizing work to continue making Christlike disciples in this area of the district.
Likewise, the pastors of this area have been challenged to join the district in planting new churches.
"This day was historic for the evangelism ministry in Venezuela," said Alan Diaz, evangelism coordinator. "God has been really good to our country. Today we see the positive sides of the crisis our country has experienced since it has led many people to know and depend only on the Lord."