Trevecca Nazarene University announces new academic dean
by
| 13 Jan 2020
Image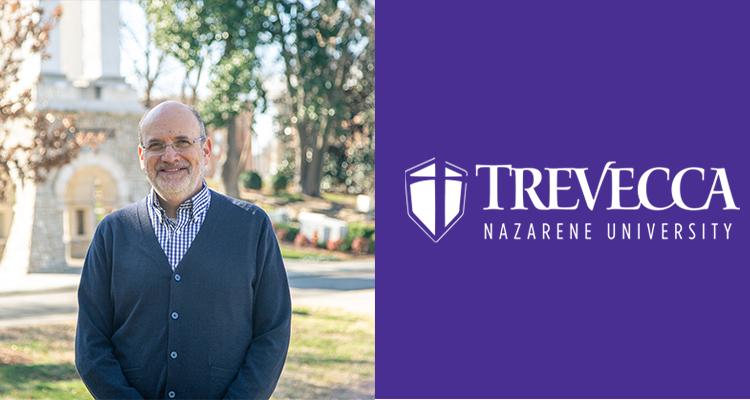 Longtime educator and music industry executive Dean Diehl will serve as the new academic dean of Trevecca Nazarene University's School of Graduate and Continuing Studies.
Diehl, who earned a bachelor's degree from the university in 1987, currently serves as the director of Trevecca's music business program. Diehl is the creator and inaugural program director of the university's entrepreneurship program. 
A 2019 graduate of Trevecca's doctoral program in leadership and professional practice, Diehl focused his research on the disruptive innovation theory. He has served as a member of the Trevecca faculty since 2008. 
Diehl currently serves in a part-time capacity as the senior vice president of strategy and new business at Provident Label Group, a division of Sony Music focusing primarily on Christian music. 
Diehl believes his background in both higher education and executive leadership uniquely prepares him for his new role at Trevecca. 
"The opportunity to be a part of Trevecca's School of Graduate and Continuing Studies could not come at a better time for me," Diehl said. "I believe higher education is headed toward a period of disruption, and, if my time in the music industry has taught me anything, it is that times of disruption can create unprecedented opportunities for those willing to innovate and get out in front of the disruption. Trevecca's School of Graduate and Continuing Studies is perfectly positioned, due to the great work of my predecessors and the SGCS team, to do just that."
Trevecca officials are excited about the academic know-how and strategic leadership Diehl will bring to the role. 
"Dr. Diehl's expertise is a beautiful blend of mission, academics, and strategy," said Tom Middendorf, university provost and senior vice president. "He sees the life-shaping value of Christian education and is excited about building on the already strong foundation in our School of Graduate and Continuing Studies. We look forward to maintaining an innovative edge with a standard of academic excellence at Trevecca." 
Diehl holds a bachelor's degree from Trevecca in music education as well as a Master of Business Administration from Middle Tennessee State University and a doctorate in leadership and professional practice from Trevecca. A gifted educator, Diehl was named the recipient of Trevecca's 2017 Teaching Excellence Award, an honor that acknowledges faculty excellence in the classroom. 
Diehl and his wife, Judy, live in Mount Juliet, Tennessee, and are the parents of four daughters.