South Texas churches hold innovative 'Fifth Sunday Service'
by
| 17 Jan, 2020
Image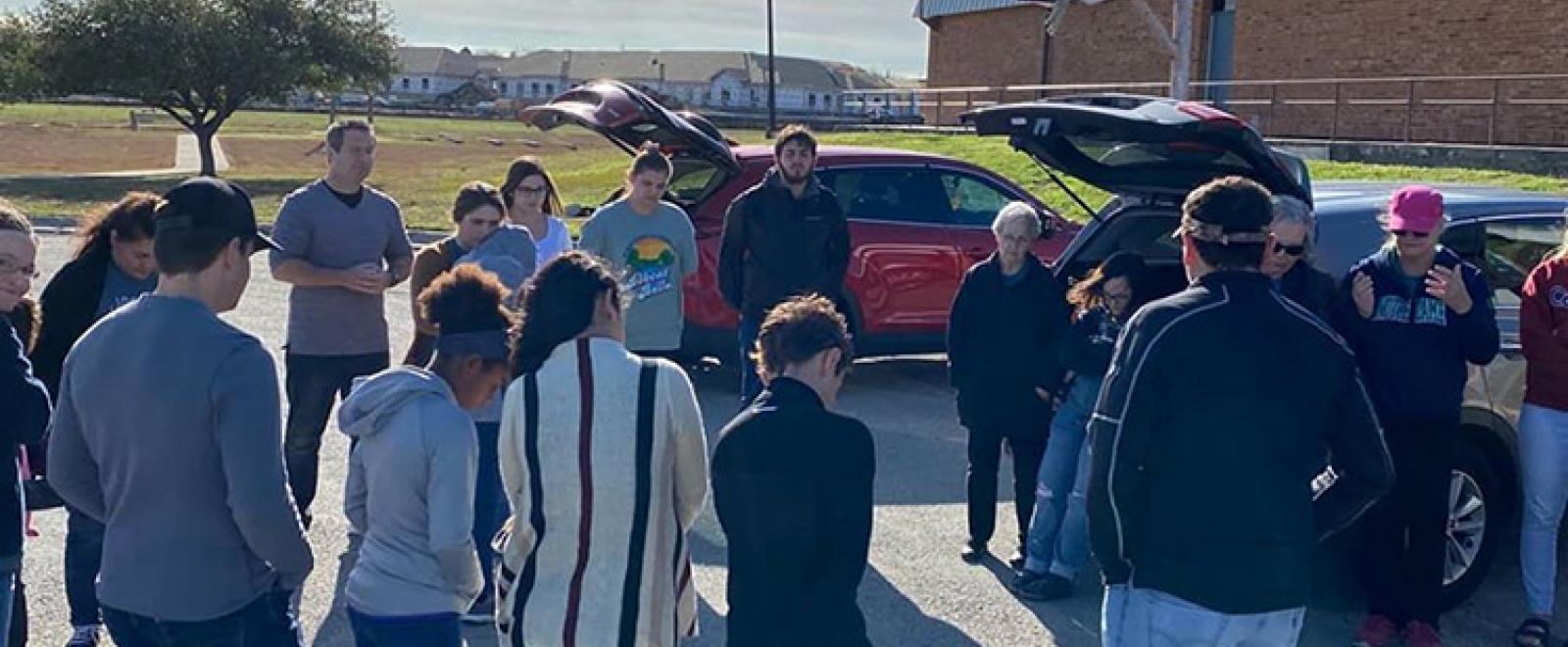 Two South Texas churches have been using their "fifth Sunday service" as a chance to take on a service project within their local communities. Wayfinders Kyle/San Marcos and Wayfinders Jarrell have been using the time as a door into the community to share the love of Christ.
While it has taken some time for congregation members to get used to a rather untraditional way of doing Sunday service, Michael Pigg, pastor of the Kyle/San Marcos Church, has seen the participation and a hunger to help catch on in recent weeks.
A couple at the Kyle/San Marcos Church joined one week by cooking and serving breakfast to the homeless at a ministry center called South Side. The couple was able to share a meal with them, listen to their stories, and share their own. 
"They loved it so much," Pigg said. "They said, 'Can we just go there every fifth Sunday? We know the church won't always go there. But the two of us, we want to go there. That's our spot every fifth Sunday. That's where we believe we're probably going to volunteer during the week too.'"
"It was this wonderful moment where I got to say of course it would be okay," Pigg said of the conversation. "I just had one request, that they'd take someone with them when they go."
Pigg noted that finding the passions of the congregation has helped them find ways to serve in their community and pour out a "blitzkrieg of love."
"Love First" is the first of three core values that the Wayfinders churches have established. The rest are to live life together and live the story. The fifth Sunday service and love first ethos go hand in hand, providing congregants with an opportunity to experience all three. 
Jake Isbell, the pastor of Wayfinders Jarrell, recalled a time when he was approached by a community member during a "love first" project.
"We were washing the school busses [in Jarrell] and one of the bus drivers came up to me and said, 'I already have a church,'" Isbell said. "I said, 'That's okay, we don't have a church service to invite you to yet.' He asked why we were doing this and I said, 'Because you matter, this [the schools] matter, and we just want to let you know that we're thankful for what you do." 
In a similar fashion, the Kyle/San Marcos church went to a 5k race in town and waited at the finish line to cheer people on. 
"They asked, 'So you're a church, but are you here to promote the church?'" Pigg said, "No, we're here to celebrate you. That's it."
Pigg explained that the Wayfinders ethos is about discipling people. 
"It flows out of some beliefs that Christ is already working in people," Pigg said. "We believe that prevenient grace, these things are the core of what we believe. We say, 'Christ is already at work in you.'"
"I think when you love first, you're opening up the door to disciple someone before they ever believe," he added.