Saipan churches unite in aftermath of typhoon
by
| 13 Dec, 2019
Image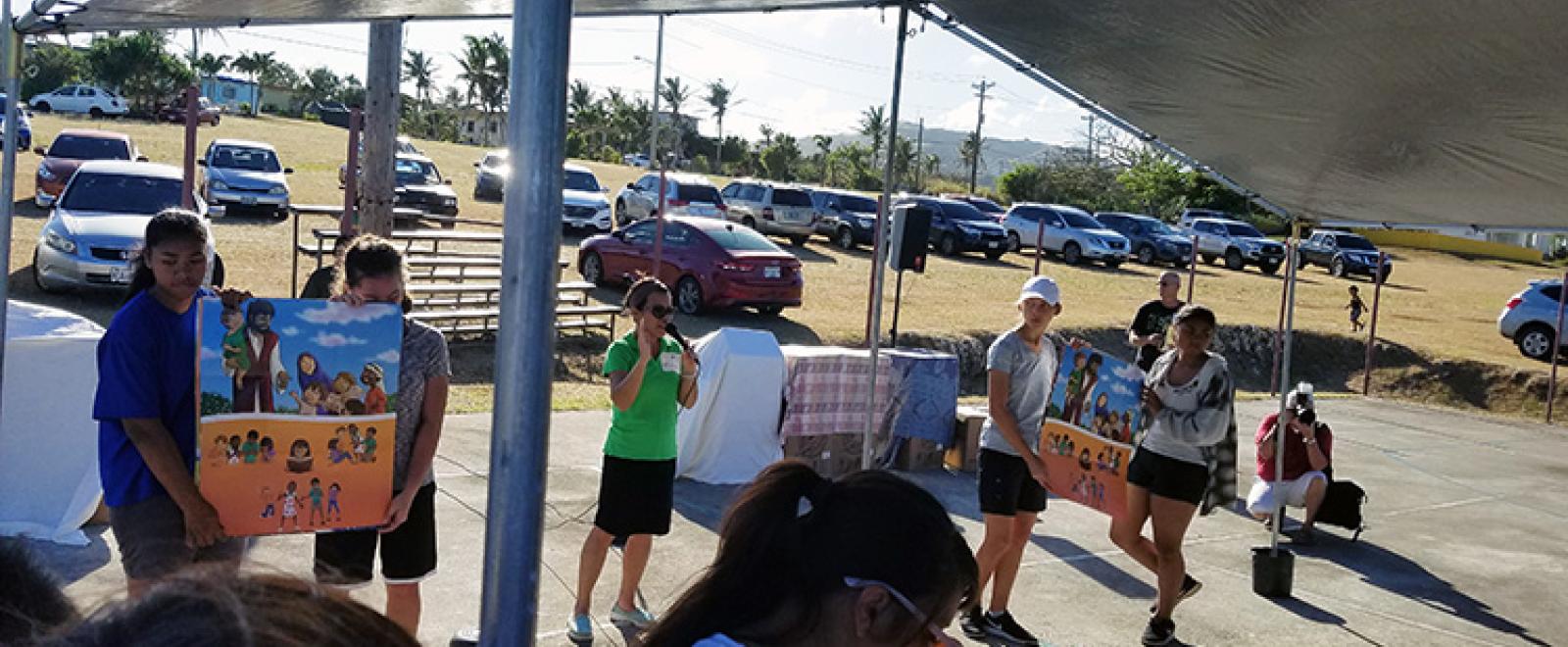 The Living Hope Church of the Nazarene in Saipan is preparing for the Marianas Festival of Hope, an evangelistic outreach event taking place in the Mariana Islands in 2021. Preparation for the event has helped strengthen the ties between the Church of the Nazarene, other denominations, and the community at large.  
Planning for the event began last spring with city-wide prayer meetings all summer, culminating in meetings this fall geared to prepare Christians to both share their faith and to disciple those who make a commitment to Christ.
"The churches have really come together this past year," said Dave Bucher. "Working together with the other island churches has built our confidence and created a sense of camaraderie among us."
Dave Bucher and his wife, Helen Ann, have been in Saipan since 2001. Dave is the pastor of Saipan Living Hope Church of the Nazarene.
"It all started with Yutu," Helen Ann said. "Super Typhoon Yutu was a devastating typhoon that hit us one year ago in October 2018. Many people lost their homes in the storm and were afraid for their lives. Samaritan's Purse brought relief supplies after the storm."
While the Buchers were in Saipan doing relief work, some of the Samaritan's Purse workers asked if Operation Christmas Child (OCC) boxes could be delivered there. While the devastation prevented delivery of OCC boxes at Christmas, soon after the first of the year, Saipan's churches worked together to register children. Distribution of the OCC boxes happened close to Easter 2019. As OCC's distribution drew to a close, an announcement was made that Franklin Graham would like to come to the island to see things for himself. The churches invited him to come. Out of this visit, the Marianas Festival of Hope was created. 
Blossom George and her sister, Pearl, attend Living Hope and have been going to the teen events sponsored by the organizers of the Marianas Festival of Hope. 
"We meet so many school friends there," she said. "I am encouraged that there are lots of Christians in school. We didn't know about each other before."
Helen Ann is grateful for the new relationships that have been built this year.
"That has been one of the biggest and best side effects of this whole thing, our fellowship and our strengthened ties with the other churches," Helen Ann said. "Who knew something as horrible as Yutu could bring about something so good in our community."
–Church of the Nazarene Asia-Pacific Region