Retired teachers answer call to missions in PNG
by
| 28 Feb 2020
Image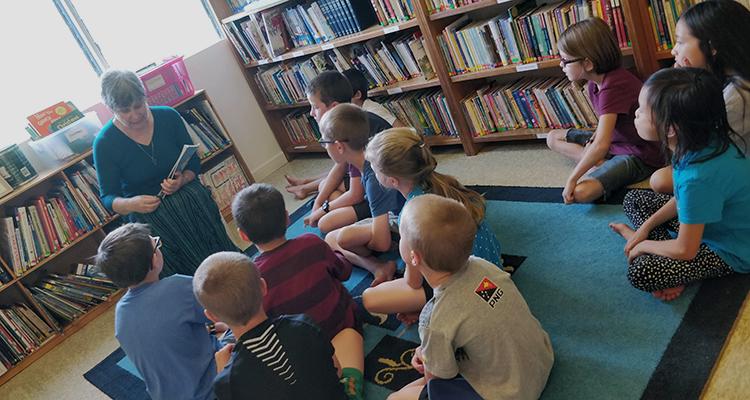 Three retired teachers have accepted a call to missions in Papua New Guinea, embracing life outside of the United States and all of the challenges that come with it.
Kathy Smedley was always interested in missions, but she had never been outside of the United States except for brief trips over the Mexican and Canadian borders. 
In March, two doctors from Kudjip Nazarene Hospital in PNG spoke at her church and shared about a critical need for teachers in their school for missionary children. 
"I had not thought of doing such a thing," Smedley said. "But I felt God speak to me, asking me,
'Why couldn't you do that?'"
Joyce Dierking's story is similar to Smedley's. A retired teacher and widow, she felt God speak to her and talked with the same missionaries who approached Smedley.
Serving abroad comes with some challenges that the women have had to embrace. Cultural differences, food, and language are all barriers. Items, mostly food, that are readily available in the United States are not so available in PNG. 
"I thought that I had no preconceived exceptions when I came here, not thinking about the fact that I come from a place with ready access to almost anything that I need or desire," Dierking said. "So the most difficult thing for me was adjusting my expectations when needing something."
When Smedley first arrived, she contracted a parasite. While she is now doing better, she still struggles with the unfamiliar foods.
"I have prayed often that my appetite would return so food would look and smell appetizing," Smedley said. "God has helped me in this area, but I also think that He wants me to be more flexible and learn to adjust to a new culture and foods."
Despite the challenges, Dierking enjoys the opportunity to instill a love for God's word in the children at a young age.
"I began Bible quizzing when I was in 7th grade and then coached Bible quiz teams for many years throughout my adult life," Dierking said. "Now it is my joy and privilege to instill in these missionary children a deep love for God's Word."
Smedley enjoys the relationship between students, teachers, and their parents.
"It is a relationship unlike anything I've ever had in the U.S. in public school," Smedley said. "Mothers will bring their toddlers and preschoolers to the playground for recess and we all have time to visit."
She added, "I thank God every day that I have been allowed to come here and teach. I look forward to going to work!"
Dierking and Smedley suggested those who want to get involved in missions should pursue God's voice while actively seeking to learn more about missions.
"There are so many needs for different skills on the field," Smedley said. "If a person can afford to go as a volunteer for a few months, it helps to see if this is really God's will for them."
"Listen to God's voice, always," Dierking added. "Then obey, and walk through doors as they open up to you."
To learn more about Nazarene Missions and how to get involved, click here.