Radamés' transformation: Seeing through the heart's eyes
by
| 09 Jul 2020
Image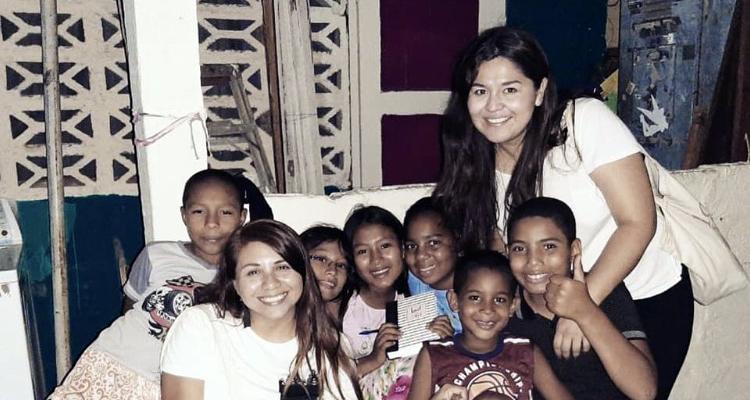 This is a first-person account from Ruth Keila Molina, a Nazarene missionary serving in Panama, who describes a young boy's transformation from "headache" to leader.
Some might think that as a missionary, I have a special gift to be exceptionally patient and loving towards everyone. I must confess that it is difficult for me, especially when a person seems to be a "specialist" in causing headaches. My little "headache boy" while I was in Panama City was named Radamés.
Every Saturday we worked with kids in a kids' Bible club, and it was the same story every week. "Radamés, why are you fighting? Get down from there! You could hurt someone!"
As I learned more about his life, I learned that Radamés was well known in his neighborhood. All the other kids had problems with him, and it was exactly the same at school.
Despite that, I went to pick him up every Saturday, and Radamés always came out happy to see me with a big smile and a hug. Every Saturday I told myself, "Today is going to be different. We will start over, and I will have a better attitude with him."
We began to celebrate his small victories, and we rewarded not only Radamés but every child for his or her successes in learning or conduct. Little by little, his behavior was improving. They were not giant steps, but we could see a change.
We signed our small church up to participate in children's Bible quizzing, a Bible game competition for children. When we formed our team, I had my doubts about inviting him, but he was anxious to participate. As it turned out, he studied extra hard, and in the end, he was included in the team.
On the day of the competition, we were shocked to qualify for the final! It was an important day for the kids. One boy had trained for a very difficult Scripture game that required a lot of memorization. His name was Kevin. He earned perfect grades and always did his homework right after he came home from school. I knew Kevin would shine in this game.
The day of the final came at last, but Kevin, the boy who would bring home the championship, did not! He could not come because he was sick. Radamés came to me and said, "Teacher, I can do it." I told him, "Sounds good. I believe in you, and if you forget the answers, don't worry about it. I just want you to do your best no matter what the results are." Thank God for those moments of wisdom when we say the right thing!
I knew it would be difficult for him to even get a point for the team in something he had never studied. But he shocked us all when it was his turn to compete, as he answered every question correctly with a big smile. He gave us all the points we needed. We all leaped from our seats to applaud and yell, "RADAMÉS! RADAMÉS!" Even we were stunned when they added all the points and declared us the winners! Neither Radamés, nor I, nor any child who was a part of the team will forget that day.
A few days before we left, we went for a visit to say goodbye. Radamés might have been the person who cried the hardest about us leaving. That day he said, "Teacher, who is going to talk to me? Who will help me be better? Who will help me and teach me?"
I assured him he would never be alone, and that there would be teachers who would keep investing in his life, helping him, and being his friend. I told him there was a Nazarene family that he already knew. I said they would always be there even when I wasn't around anymore. Most importantly, God would always be close to him!
The life and story of Radamés changed. Today he is a leader among the children. He faithfully attends Saturday classes and Sunday school before service. If there is something to do with our church, he is always the first to offer to help.
It is not only Radamés' life that changed but also his family's and mine. I believe that God has great things for him. The Lord specializes in cases that others don't even want to touch in order to make something beautiful. That is what Radamés taught me. We must learn not to see with human eyes but rather with the eyes of the heart, just as God sees us.
This story originally appeared on Transform the Globe. To read more, click here.