PLNU hires new women's golf coach
by | 13 Jul 2016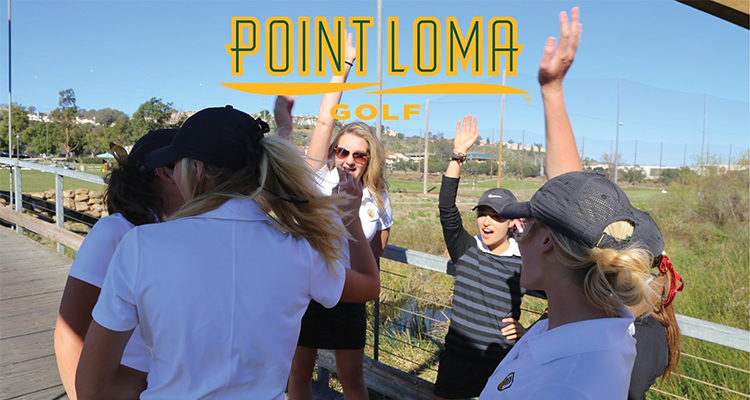 Point Loma Nazarene University Athletic Director Ethan Hamilton announced the hiring of Lance Hancock as the new head coach of the Sea Lions' women's golf program, as Noel Allen will transition into an assistant position. Hancock will begin on July 25.
"We are thrilled to have Lance join our department and university," Hamilton said. "I am deeply convinced that his faith, personality, and temperament will be extremely well-suited for our program, and I am excited to see him build on the successes and culture that Noel created this past season."
Hancock has playing experience at both the collegiate and professional levels. He participated in the PGA of America apprentice program while working as an assistant golf professional at a popular green-grass resort and has stayed in the game on the sports marketing side over the past 20 years with one of the largest original equipment manufacturers in golf. Hancock has worked with top administrators and professional athletes both on the PGA and LPGA Tours, including PGA Hall of Fame members Arnold Palmer and Gary Player, PGA Tour professionals Phil Mickelson and Ernie Els, as well as LPGA professionals Annika Sorenstam and Morgan Pressel. Hancock earned a bachelor's degree from Florida State University in 1982.
"I am very pleased and honored to accept the position of women's head golf coach at PLNU," Hancock said. "I not only appreciate the opportunity but am eager to meet the challenge of continuing the great work that Noel Allen has started here. She, along with Ethan Hamilton and his entire athletic staff, has laid an amazing foundation for women's golf at Point Loma, and I am very happy she will remain an integral part of this team.
"What attracted me most to this opportunity was the university's commitment to provide students with a balance of challenging academics, deep spirituality, and service-centered action. I am thrilled to be a part of this stance to prepare these women for purpose-filled lives and am certain that my faith in God, commitment to higher learning, and my experiences on both the PGA and LPGA Tours will lend valuable insight to these student-athletes."
As part of the move, Allen will step into an assistant role as it allows her to continue coaching but also focus on her family with two young children and another on the way in September.
"It's an honor to be able to still be a part of such a fabulous university and program," Allen said. "I'm looking forward to working with Lance and being a support for this team both on and off the course. For such a tough decision this was a beautiful solution, and with it the team is ready for many, many more victories and to continue to be a growing force in women's golf."
In her season at the helm of the PLNU women's golf program, Allen helped the Sea Lions win four tournament titles, doubling the total tournament wins Point Loma had the previous four years. Under her watch, PLNU also made the NCAA Super Regional for the first time in school history and three Sea Lions earned All-PacWest honors.
"I am extremely appreciative to Noel and her amazing efforts this past year," Hamilton said. "She has had a lot on her plate yet still experienced many successes with this team both on and off the course. Obviously, I am thankful that she will still be an integral part of this program."
The PLNU golf season will begin in September.