Philippines TEACH program helps students with educational needs
by
| 29 Jan 2021
Image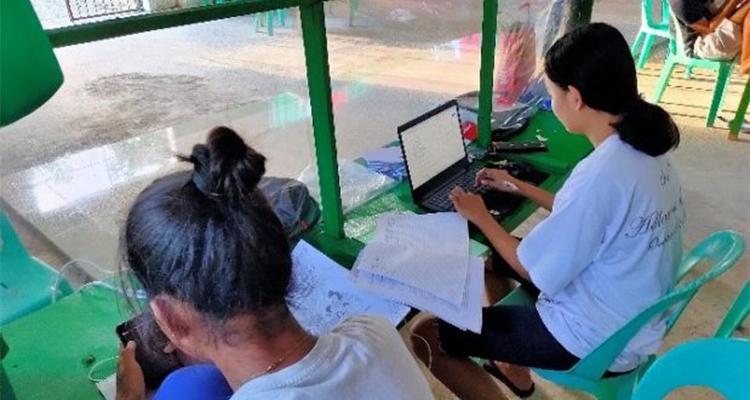 TEACH Ormoc is supporting children and families in the community by providing printed copies of modules from the community school and tutorials for neighborhood children. The center has also provided a learning hub with equipment that allows the children to go online and participate in class and research as needed.
TEACH (Teaching, Equipping A Child Holistically) is a holistic child development center run by the Ormoc Church of the Nazarene in Eastern Visayas in partnership with Nazarene Compassionate Ministries Philippines. 
The development center, under the leadership of Susan Balasbas and project director Jemuel Suganob, was born in response to the needs of the children, families, and community after the devastation of Super Typhoon Haiyan in 2013. The work and the passion of the volunteers did not stop in spite of the pandemic. 
In addition to supporting the children, the church provides a midweek prayer meeting that the parents diligently attend. 
TEACH also partners with other community organizations that advocate for children and has received an award as a major contributor in making Ormoc City the most child-friendly city in Eastern Visayas, Philippines.
"Ormoc Church of the Nazarene is reaching out to its community with their limited resources and with thankful hearts for God's unlimited provision," said Jemuel Suganob, TEACH project coordinator at Ormoc Church of the Nazarene. "May the Lord continue to bless this community through the local church."