Philippines Field launches assessment center for survivors of online child exploitation
by | 20 Sep 2018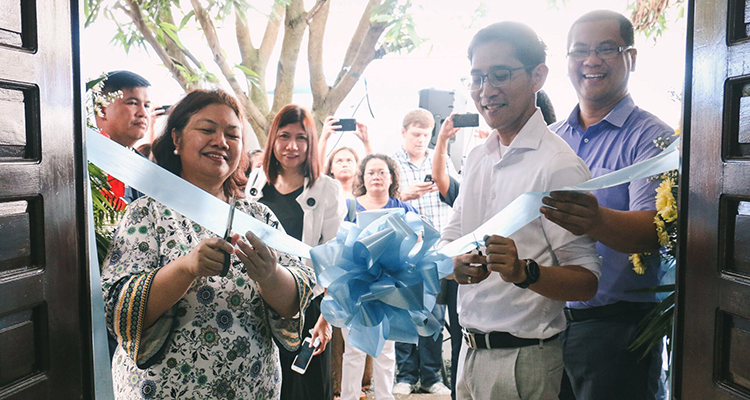 The Church of the Nazarene's Philippines-Micronesia Field recently launched Shechem Children's Home, the first online sexual exploitation of children assessment center in the Philippines. 
Leody Echavez, Nazarene Compassionate Ministries coordinator for the field, shared about the challenges of sexual exploitation in the Philippines. 
"We often think of sex trafficking as adults filming videos for other adults, but this problem has taken on a new face," Echavez said. "Now, parents and relatives sell sexual videos of their own children, sometimes under a year old. Over 80 percent of the time it involves a direct relative. The Philippines is particularly vulnerable to [online sexual exploitation of children], not only because of poverty levels, but also because most children speak English and can, therefore, take instructions from predators."
Shechem Children's Home will fill a gap in the process of rescuing exploitation victims. With a staff comprised of a social worker, a psychologist, a counselor, a medical doctor, and nurses, critical care can be provided to survivors while professionals assess how best to aid in the survivors' recovery and reintegration into safe settings.
"The comprehensive assessments of the child and his or her family is critical in determining the permanency plan for the child, be it reunification with relatives or reintegration through another avenue such as adoption, foster care, or independent living," said Stephen Gualberto, Philippines-Micronesia field strategy coordinator.
Several organizations partnered to make this center possible. Nazarene Compassionate Ministries and the Church of the Nazarene in the Philippines will own and administer the home. The International Justice Mission will provide all legal counsel and protection for the children, as well as trauma-informed care training for the staff. The Philippines Children's Ministries Network will provide a community social worker and additional resources for the home.
"There's a continuum of care for victims of online sexual exploitation," said Reynaldo Bicol Jr., Manila field office director for the International Justice Mission. "The recourse now is to rescue a child and immediately bring them to a shelter, regardless of the situation. With the assessment center, our hope is that [Shechem] will serve as a model on how to properly care for children who are being rescued."
Shechem Children's Home's board and staff ask for continued prayer for their ministry's physical needs, including financial partners who are willing to participate in this ministry.