Philippines church transforms community through education
by
| 22 Apr 2021
Image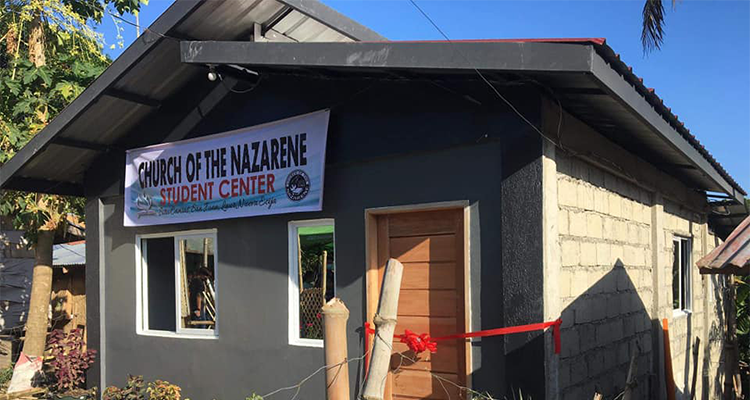 The shift from face-to-face to online or modular classes was challenging for many children and their parents in the Philippines. Camias Church of the Nazarene was able to open an educational center and offer resources the community had never experienced, thanks in part to its parent church, Cabanatuan Church of the Nazarene.
Crisanto "Cryz" Colorado, superintendent of the Metropolitan District, believes that education is important in the transformation of a community. He thanked God for those who dreamed, believed, and partnered with them in this battle cry of "transforming the community through education."  
The project started with very limited resources, but Colorado believed that God would provide.  After three months of construction work and multiple Work & Witness teams, the building is now useable for the children. The center can accommodate 15 students at a time, and two desktop computers have been set up and connected to the internet for online classes and research needs. 
The facility was dedicated on the celebration of the church's eighth anniversary. The children and young adults were so excited to witness God's goodness in their community during the dedication, especially when they saw the computers since no one in the community owns one. Most students use mobile phones for their online classes and research.  
The senior high school and college students living in the community have also pledged to volunteer their time in providing tutorials for the younger children. This partnership makes the project a real team effort.
"There is still a lot needed to complete the center," Colorado said. "One room is still being developed as a library and another room will be constructed as sleeping quarters for volunteers and workers. But we praise God that our students can now start using the center."
The project is also inspiring more young people in Camias to study and finish college. Next year, the church will have four new college students, and their first college student will graduate this coming June. This is very encouraging for a community like Camias. But more importantly, these young people are being called and equipped by God.
 An 11th grader, Renren Balili shared, "I want to go to Bible college and be a pastor someday."